Tackle the world in the sublime 2D platformer Rayman Legends - head inside for the E3 trailer and new screens.
It's an all out adventure as the limbless Rayman returns with his friends in a meaty five-player co-operative adventure on Wii U. Dodge lasers, evade scorching flames and use the GamePad to solve puzzles, helping out players on the move. Visit epic worlds through a mysterious tent full of paintings of vivid new worlds - a medival land, forest and seas are just some of the levels to encounter.
Instead of waffling on, we're going simply post the spectacular Rayman Legends in its current E3 look, with a release this summer.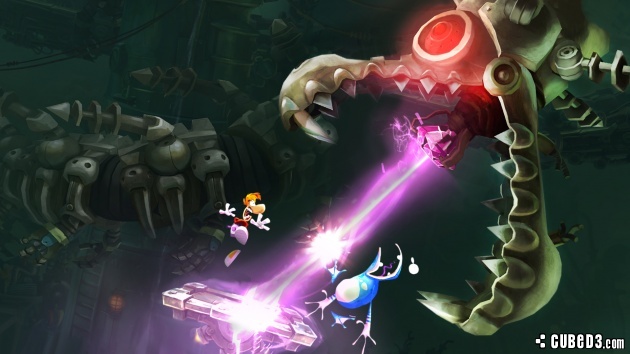 Will you leap into new painted worlds with Rayman this year?