Satoru Iwata has confirmed that the special edition Pokémon X and Pokémon Y consoles are heading to North America and Europe.
The Nintendo president highlighted the two new 3DS XL models during a dedicated Pokémon Direct broadcast today, issuing a September 27th release date - ahead of the game's launch next month. There'll be two varieties to pick from, a tough choice, coming with the same print but either in Blue or Red - a nifty nod to the original Western release.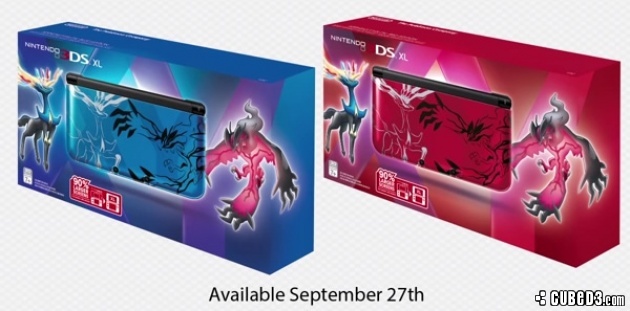 Which of these consoles will you be grabbing hold of?