Nintendo have confirmed that the team are hard at work to fix a game breaking bug found in Pokémon X and Pokémon Y.
Players have been in a frenzy this week with a rather irksome bug that causes the game to crash and progression to be lost. This usually happens when players decide to save the game at selected points in  Lumiose City, as seen in the blue ring of doom in Nintendo's own image below.
Saving inside buildings, and naturally elsewhere in the game, should be fine but do tread with caution.
Nintendo confirmed that there'll be a patch released shortly on the eShop to address this issue.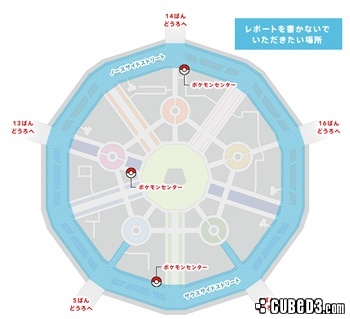 Have you been one of the unfortunate trainers to encounter this bug?