Thus far, very little has been seen of the upcoming Yoshi's New Island for Nintendo 3DS. The E3 2013 playable build was very basic and really only showed off the new giant egg ability. Nintendo has teased the game further with a new short trailer for the game, which is due in early 2014.
The trailer did very little else to show much new of the game, once again highlighting the giant egg move, but does show the game to look very pretty in its distinctive pastel colouring art style.
What will be pleasing to many fans, is that Nintendo confirmed that Takashi Tezuka, the man who directed the original Yoshi's Island game on Super NES, will be front-lining development for this new third title on 3DS, boding very well for what is in store.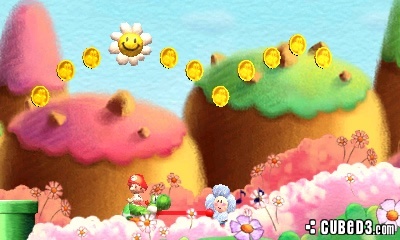 Yoshi's New Island is scheduled for an early 2014 release.