Today was the voting deadline for Sunday's BAFTAs.  Between now and then, speculation will be rife, bets will be placed, and winners predicted.  Not to be outdone, here are Cubed3's predictions for who should win the major categories and who will actually walk off with the gold mask.
This year's front runners are Gravity with 11 nominations, followed by 12 Years a Slave and American Hustle, both on ten.  Conspicuous by its absence in the acting categories is Dallas Buyers Club, but the competition for Best Actor is still remarkably close, with Best Supporting Actor not far behind.  The BAFTAs are usually seen as a predictor for the Academy Awards, but they also have a reputation for going their own way.  Cue Cubed3's charmingly retro crystal ball…
Best Film
This is a race between the two big hitters, Gravity and 12 Years a Slave, and will, inevitably, be a close run thing.
Should win
12 Years a Slave
Will win
12 Years a Slave.  It's a more complete film than its nearest competitor.
Outstanding British Film
It's not the biggest award of the night, but it's attracted the most debate.  What constitutes a British film?  BAFTA follows the BFI definition, which includes elements such as funding and filming location.  So, strange as it looks at first sight, both Gravity and Ron Howard's Rush are on the shortlist, despite the latter feeling and looking like a Hollywood effort.
Should win
The Selfish Giant.  The smallest film of the five nominees, this is the only one that is truly British in spirit.
Will win
Philomena.  The audiences loved it and so did the critics.  Job done.

Best Director
Ben Affleck did the double last year with Argo, but this year's big awards have seen the same two movies going head to head for Best Film and Best Director and the honours being split evenly.  Inevitably, the films are 12 Years a Slave and Gravity.  BAFTA may have other ideas.
Should win
Alfonso Cuaron, Gravity.
Will win
Steve McQueen, 12 Years a Slave.  His impressive evolution from Turner Prize winner to major film director makes him a force to be reckoned with.
Leading Actor
No McConaughey.  No Redford.  That being the case, though, this category is still one of the most fiercely contested for years.
Should win
Bruce Dern, Nebraska.  His career best performance was a winner at Cannes but, despite subsequent nominations, he hasn't come out top anywhere else.
Will win
Chiwetel Ejiofor, 12 Years a Slave.  A heartfelt piece of acting - and being a Brit won't do him any harm!
Leading Actress
This is the one category this year that is pretty much a shoo-in.  Even the likes of Dame Judi and Sandra Bullock will be powerless to resist.
Should win
Cate Blanchett, Blue Jasmine.
Will win
Cate Blanchett, Blue Jasmine.  Enough said.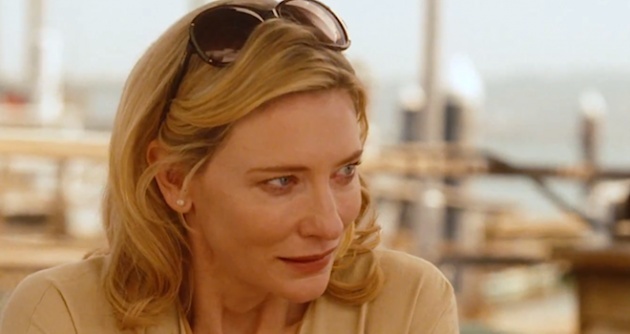 Supporting Actor
Jared Leto's absence means the winner will be receiving their consolation prize for not getting the Oscar, which is perilously close to having Leto's name etched on it already.  It's still a close call, though.
Should win
Barkhad Abdi, Captain Phillips.  An impressive debut performance that gave Tom Hanks a serious run for his money - and this was Hanks at his very best.
Will win
Michael Fassbender, 12 Years a Slave.  His searing piece of acting has been playing second fiddle to Leto since the start of the awards season.  Not this time.
Supporting Actress
Once again, there are two front runners for this award - Jennifer Lawrence and Lupita Nyong'o, who is also up for the Rising Star Award.  A home win for Sally Hawkins in Blue Jasmine would go down a storm, but it's unlikely.
Should win
Jennifer Lawrence, American Hustle.  At 23, she's already acting like a veteran.
Will win
Lupita Nyong'o, 12 Years a Slave.  A debut performance that was more than capable of taking on established talents like Fassbender and Ejiofor.
Original Screenplay
Spike Jonze's Her, released this week, has been staking a powerful claim to this award at other ceremonies, but doesn't get a look-in at the BAFTAs.  Expect an unexpected winner.
Should win
Bob Nelson, Nebraska.  Alexander Payne usually writes his own screenplays, but this time round he entrusted the job to first timer Nelson.  He chose well.
Will win
Joel Coen, Ethan Coen, Inside Llewyn Davis.  It may be one of the Coen Brothers' best, but the film hasn't made its presence felt when it comes to this year's awards.  BAFTA may well want to redress the balance.

Adapted Screenplay
On its release last November, all the talk was of Philomena dominating this award.  After all, it won at Venice and is backed by Harvey Weinstein.  There's been plenty more nominations, but Venice remains its one and only win.
Should win
John Ridley, 12 Years a Slave.  The archaic language is almost biblical in style and is one of the script's greatest challenges and strengths.
Will win
Steve Coogan, Jeff Pope, Philomena.   It walks the tightrope between laughter and tears with delicacy and confidence.
Rising Star (public vote)
Predicting BAFTA's choices is difficult enough, but a public vote is a very different ball game.  Add to that an especially strong group of young contenders, and it's almost impossible to call.  Dane DeHaan might be too Hollywood for the British Academy, but George MacKay has had a tremendous year.  What price the double for Lupita Nyong'o, as well?
Should win
George MacKay.  His consistency in his four feature films last year has been impressive.
Will win
Lupita Nyong'o.  A big talent with a great future.

If the Cubed3 crystal ball is correct,
12 Years a Slave
is in for a great night, with as many as six wins from its ten nominations.  Not to be forgotten, while it may look like a lean night for
Gravity
, the film is sure to come out on top in the technical categories; it's a dead cert for Special Visual Effects.  Other much-fancied movies like
American Hustle
and
Captain Phillips
may find they are just making up the numbers on the night.  That assumes a totally accurate crystal ball, however… 
The BAFTA film awards will be presented on Sunday, 16th of February, so check back that evening for the Cubed3 round-up of the results.  In the meantime, the full list of nominees can be found at the official
BAFTA website
.