Two familiar faces from The Legend of Zelda: Ocarina of Time appear in the upcoming Super Smash Bros. games.
The latest update for the Nintendo brawler on Miiverse confirms a level based on Gerudo Valley from Ocarina of Time, guarded by the devious and scheming grannies Kotake and Koume. "They're definitely up to no good," Sakurai teased in the post.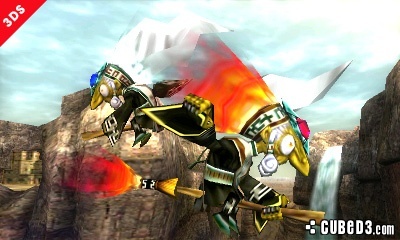 What do you think these two will get up to in the 3DS game?