The latest snap for Super Smash Bros. 3DS on Miiverse reveals a new Pokémon-inspired level to battle within.
Director Masahiro Sakurai posted a teaser of a new level based on Lumiose City, bathed in intricate light details and the central The Prism Tower gleaming in the distance. This particular landscape is the main hub within Pokémon X and Pokémon Y, so it's only fitting that it shows its vibrancy in the latest Nintendo franchise mash-up.
"Up until a few seconds ago, the fighters were brawling on top of that tower. No, really," Sakurai said in his comments accompanying the post.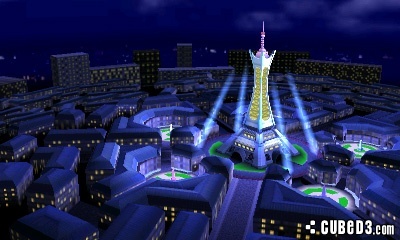 What are your thoughts on the inclusion of Lumiose City in the new Super Smash Bros. games?