Even more footage from Theatrhythm Final Fantasy: Curtain Call was posted this week, looking into beast summons and Coreca Crystarium.
Even more powerful assist characters can be spawned at will including Curtain Call, including Efreet, Shiva, Ramuh, Odin, Bahamut plus the Knights of the Round and Chocobo.
In addition to the larger summon roster, there'll be a game mechanic called "Coreca Crystarium", where players can strengthen character abilities by obtaining Coreca through battles with others and completing songs. The rarer the Coreca, the better the stat boost.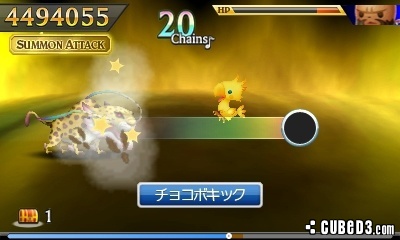 What do you think of the latest changes in Theatrhythm Final Fantasy: Curtain Call?