Hugo Smits, indie developer for Goodbye Galaxy Games, has revealed a 3DS rapid prototyping tool in development.
Initially called indi3DS, the project now goes by the name "Goomba", and is pitched by Smits as a "rapid prototype game creation tool for Nintendo 3DS", which includes a game engine, level editor, simulator, together with a C-like scripting language and debugger for finding all those crucial bugs.
It's super easy in use. Non-programmers can probably create a simple game in just a hour. While advanced programmers can go nuts with the C-like script.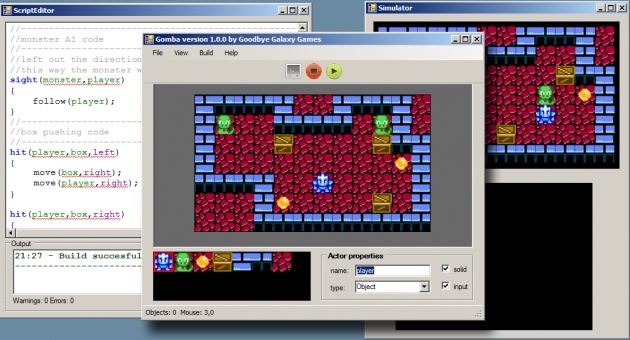 Smits is working on Goomba for Windows, but also has plans to create an online tool to allow creators to produce content to run in browsers.
For more details, visit the Goodbye Galaxy blog.
What are your thoughts on the tool - would you create prototypes for 3DS hardware?