Two new Pokémon have been confirmed for the next Super Smash Bros. games - Greninja and Charizard.
After appearing as an assist Pokéball in Super Smash Bros. Melee and becoming one of three playable Pokémon Trainer characters in Super Smash Bros. Brawl, Charizard goes at it solo in the new games for Wii U and 3DS.

Joining the king of fire will be the final evolution of water starter Froakie, Greninja, from Pokémon X and Pokémon Y. As the name suggests, this new addition to the roster will be armed with ferocious water attacks and nippy hands-on melee combat.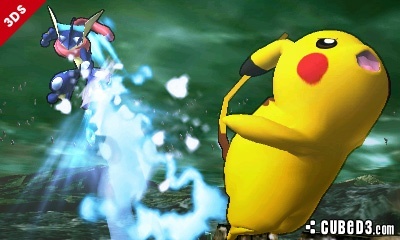 Which other Pokémon would you like to appear in the forthcoming Super Smash Bros. games?