DLC costumes for the upcoming Zelda spin-off adventure Hyrule Warriors have been announced today.
Developed in the same style as Dynasty Warriors, the upcoming Wii U release features a feast of Legend of Zelda characters and plenty of fan-service. Part of the campaign for Hylian supremacy will be the inclusion of new DLC costumes based on the character designs from The Legend of Zelda: Twilight Princess.
There'll be three outfits - Link, Princess Zelda and a third, unknown character.
The Link costume will be included as part of a "Courage" set in the Standard release, whilst Zelda will be bundled in with the "Wisdom" set for those who grab hold of the Premium Edition of Hyrule Warriors.
The DLC options have yet to be confirmed for regions outside Japan, but are more than likely.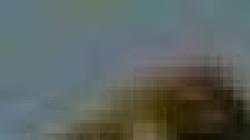 Would you like to see DLC costumes from other Legend of Zelda or Nintendo titles?