This week Masahiro Sakurai revealed a new Pac-Man themed stage for Super Smash Bros. on 3DS.
In the latest Super Smash Bros. Miiverse update, the game's producer Sakurai outlined a new stage that's exclusive to the upcoming 3DS version, designed with retro Pac-Man flavour in mind.
The aim of this particular setup is to try and gobble up 100 Pac-Dots, with Power Pellets appearing in a player's colour. If a player eats one of these, monsters will become vunerable on their own 3DS, but can still damage other opponents. "This is one of the unique game features only possible in the 3DS version," said Sakurai.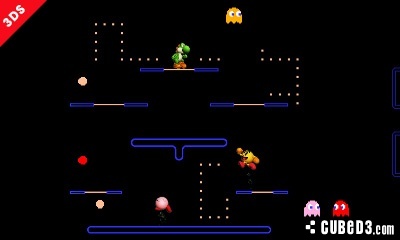 What do you think of the new Pac-Man stage for Super Smash Bros?