Rumour: It seems that Tharja, a trophy that leaked for Super Smash Bros. for Nintendo 3DS, could have been removed from the game.
As featured from Fire Emblem: Awakening, Tharja is known for wearing rather revealing clothing, and she had appeared in supposedly leaked pre-release ERSB footage in trophy form. However, now that the game has hit multiple regions, it seems that she has been removed (if she was ever intended to be included).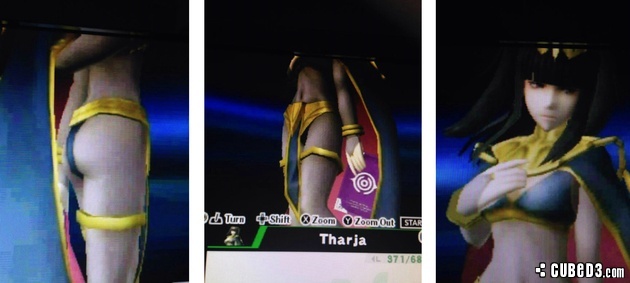 Some fans speculate that the lack of a Tharja trophy could have been due to a possible shift in age-rating for the game.
That said, there are revealing outfits that made it into the final, retail release - including a swimwear costumes for Zero Suit Samus and newbie, Shulk.
Should Tharja have been included in the final retail release?