Composer Nobuo Uematsu is known worldwide for his video game work, and perhaps none is more famous than his Final Fantasy music. Even gamers unfamiliar with the series are likely to immediately recognise tunes like "One-Winged Angel." The epic, orchestra-inspired music of the series was eventually translated into a real orchestra and performed as Final Symphony during a worldwide tour, and now fans can own the album in digital form, recorded at Abbey Road Studios by the London Symphony Orchestra.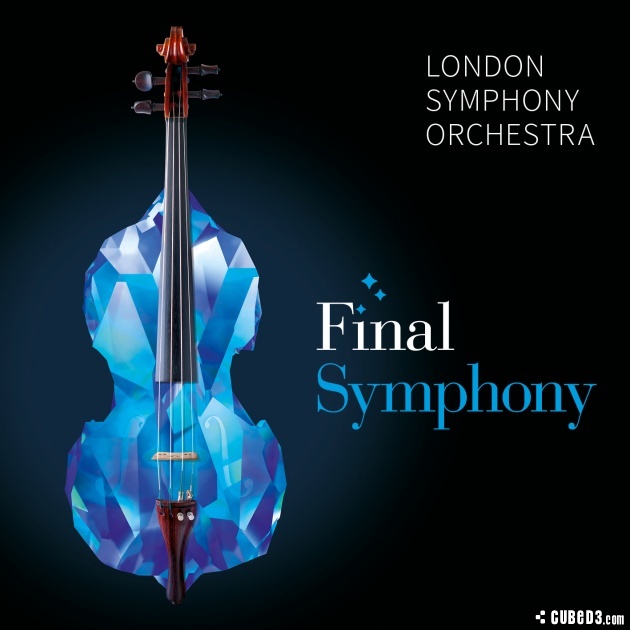 The album opens with the exciting and whimsical "Fantasy Overture (Circle within a Circle within a Circle)", which conjures mental images of epic battles and wilderness exploration befitting the Final Fantasy series. It's a fun, attention-grabbing opener with a lot of energy. The album then slows down a little with "Symphonic Poem (Born With the Gift of Magic)," a composition of various tunes from Final Fantasy VI. While overall slower and quieter than the opening, it's every bit as full of emotion, often escalating from low solos into sweeping instrumental arrangements, and includes a few light-hearted tunes as well. This track stands out on the album, as the other featured games, Final Fantasy X and Final Fantasy VII each get multiple tracks devoted to them, while Final Fantasy VI only has this one, yet it does a great job representing the game.

The next three tracks comprise music from Final Fantasy X. Piano is more prominent here, with one or more pianos often leading the charge, accompanied by the rest of the orchestra. These movements tend to be calmer, with a lot of elegance and beauty at the forefront of the tracks. The third movement, "Kessen" is still heavily reliant on piano, but otherwise has a much faster, energetic pace, conveying a sense of urgency. After this is an encore piece, "Suteki Da Ne," a piano solo that gracefully closes the Final Fantasy X segment of the album. Final Fantasy VII music takes over from there, with three movements and an encore. Part one, "Nibelheim Incident," takes its time getting started with a slow, ambient intro, but soon turns into a loud, dynamic composition representing some of the game's more intense pieces. "Words Drowned by Fireworks" mostly reflects the game's calmer moments, some upbeat and others melancholy. "The Planet's Crisis" is somewhat a mix of the two, flowing between loud, energetic tunes and softer, peaceful ones. The encore, "Continue?" quietly closes the Final Fantasy VII movement of the symphony. Following is a second encore, "Fight, Fight, Fight!" which encompasses various battle music from the series.




9/10

Exceptional - Gold Award

Fantasy and symphony go hand-in-hand, and
Final Symphony
skilfully blends music from one of gaming's most-loved franchises, flowing well and beautifully representing the magic and emotion found in the games. It leans toward the dark-and-heavy side, but on the whole is a wonderful collection of some of the series' most recognisable tracks, arranged beautifully into a coherent symphony.