As if there was not already enough fantastic Korean content flowing during 2015, with the dedicated Korean Stage at 
Liverpool Sound City
 back in May, plus those stunning showcases by
Gonne Choi
, Juck Juck Grunzie, and Idiotape at this year's Glastonbury Festival, as well as the headline
performance of f(x) in London
, as well as the entire
London Korean Festival
itself, now there is even more goodness on its way. Yes, September is the month of the K-Music 2015 event, in association with the
Korean Cultural Centre UK
and Serious.org.uk, and guess what? MusiCube's Adam Riley was at the pre-launch Press event on behalf of sister radio show, 
K-Pop Korner
, to find out more about the acts that are coming to wow UK audiences...

Female duo, [su:m] (pronounced 'soom,' and roughly translated as `breath`), brings its unique flavour to the traditional music scene, taking Korean instruments like the piri, yanggeum, and kayageum, and infusing a personal style into the compositions. With each performance taking on an almost hypnotic feel, listening to [su:m]'s music leaves audiences having to indeed forcibly remember to take a breath.

Look out for [su:m] at the Purcell Room of London's Southbank Centre on Tuesday 1st September, starting at 7:45pm, along with special guest, Arthur Jeffes.

The Barberettes
Many will have seen the recent promotional clips of retro group, The Barberettes, and may think they solely do covers of past hits - 2015 single Be My Baby being a key example, as well as the delightfully kitsch take on Beach Boys' Barbara Ann (transformed to "Ba ba ba, ba Barberettes…"). However, there is far more to the talented trio, with the '50s/'60s vibe being carried across to newly created tracks, as well. Catchy music aside, it is their bubbly nature and exciting stage presence that really makes the hard sell and ensures that this is an act that should not be missed.

Be sure to see the very exciting The Barberettes, as they play both 4th and 5th September at The Forge in London, starting at 8:00pm.

No Brain
After the 'Kings of Punk' - PATiENTS - graced Liverpool Sound City earlier this year, bringing the crowd to its knees with such raw energy, now it is time for the 'Emperors' to cause chaos on the streets, as No Brain plans to storm Scala, near Kings Cross, London. With a decade and a half of performances under its belt, numerous awards, and plenty of cool attitude and style, it would be wise to conserve sufficient energy for the standing room only showcase on 11th September.

Jambinai
It has been a very long summer for Jambinai, the intriguing band that fuses rock with delicate music from Korea's past. Not being deterred by a blackout during their show at Liverpool Sound City, the band soldiered on, had the crowds roaring with excitement, and then went on to stun fans around the rest of Europe as part of a whirlwind tour. Mixing up their stage shows with some beautiful and serene pieces of music, making use the haegeum, geomungo, and piri, and then rocking out with the addition of heavy guitar and drums, they indeed overload the senses. Life changing.

Head over to Rich Mix on Bethnal Green Road in London on 16th September and prepare to be stunned.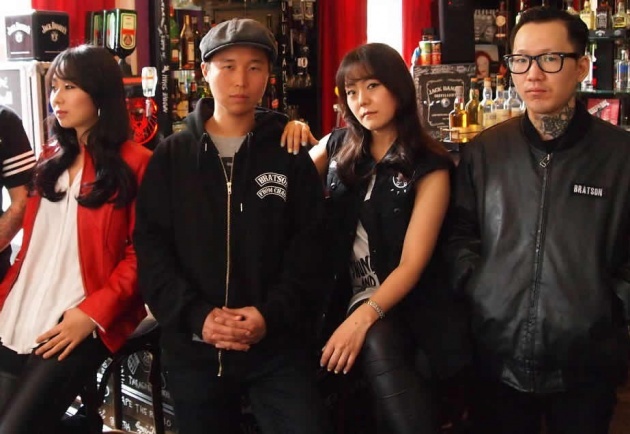 That is not all, though, as the K-Music 2015 event has the theatrical Noreum Machi on 20th, The Pansori Night on 23rd, and the Korean National Gugak Centre arts company performing on 30th to round off the month of September.
There are so many amazing performances coming up in September that it is almost too difficult to decide what ones are the essentials, so the best bet is to try and attend as many as possible in order to not miss out on any of the treats on show. There is such a wide range on offer in the
K-Music 2015 line-up
that even for the pickiest of music lovers, there will be something to whet their appetites, leaving them wanting more.
Do not forget to keep up to date with all things related to Korean music over on the K-Pop Korner Facebook page, checking out the whole host of videos posted there, and getting the latest news updates.