The Lady in the Van (UK Rating: 12A)
It's a joyous combination, two national treasures re-uniting to bring one of their best known stage productions to the big screen. They are, of course, Dame Maggie Smith and Alan Bennett, and they are back together for the film version of Bennett's book and stage play, The Lady in the Van, released in cinemas this Friday, 13th November.

Based on a true story, it follows Bennett (Alex Jennings) moving to leafy Gloucester Crescent in Camden Town in the 1960s and discovering that it has an extra resident - the destitute Miss Shepherd (Maggie Smith), who lives in a camper van. After run-ins with neighbours and drunken yobs, she finally parks her van on Bennett's driveway, a temporary arrangement that ends up lasting 15 years.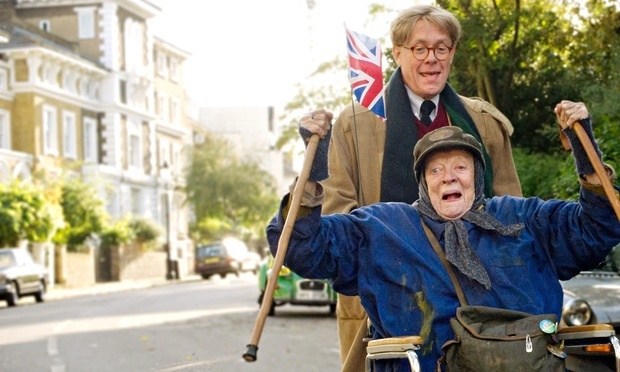 Miss Shepherd is no loveable little old lady; rude, cantankerous, ungrateful, and decidedly insanitary, she becomes a figure of fun, affection, and some concern among the residents. Nobody wants to have her van parked in front of their house - think of the effect on property prices! - but they still take her Christmas presents, food and clothes, partly in an effort to salve their consciences. It allows Bennett to examine subjects like community spirit and loneliness, as well as looking at the way he and the unpredictable old lady become surprisingly dependent on each other. He's at pains to point out, especially to a social worker, though, that he's not Miss Shepherd's carer.

He's actually bookended by two elderly women, both of whom are in need of his care and attention, yet in different ways. The other one is his Mam (Gwen Taylor), living alone up in Yorkshire and wanting to see more of her beloved son. At the start of the film, she's active and paying frequent visits to London, but she declines slowly and by the end is in a home with a desperately failing memory.




Maggie Smith is, of course, a joy as Miss Shepherd. After playing one too many crusty duchesses, it's a relief to watch her play a proper character - eccentric, humourless, fiercely independent, and yet, underneath all that, she is vulnerable and more scared than she would ever admit. In her layers of mismatched clothes, she has a strangely androgynous look; not so much a woman, just a human being.

Alex Jennings has become the go-to actor as Bennett, having already played him on the stage and screen. This time, there's a double helping: one is the writer and the other the person. They talk to each other, grumble and argue, more often than not. It's not an original idea and, in this context, it looks a little heavy-handed for the big screen, but there's no denying the accuracy and humour of Jennings' performance. He's got Bennett down to a T.

The rest of the cast looks like an edition of Who's Who in British Acting. There's Roger Allam (Endeavour), Frances de la Tour (Rising Damp), and Marion Bailey (Mr. Turner), plus a flurry of blink-and-they're-gone cameos from the likes of Russell Tovey, Dominic Cooper, James Corden, and Stephen Campbell Moore. There's also a reason for them being there, because all of them, along with de la Tour, appeared in the original stage production of Bennett's The History Boys, which was directed by Nicholas Hytner. He's also in the driving seat for the film, and this 'in' joke, that only certain members of the audience will appreciate, gives it a feeling of something of a reunion, and a rather cosy one at that.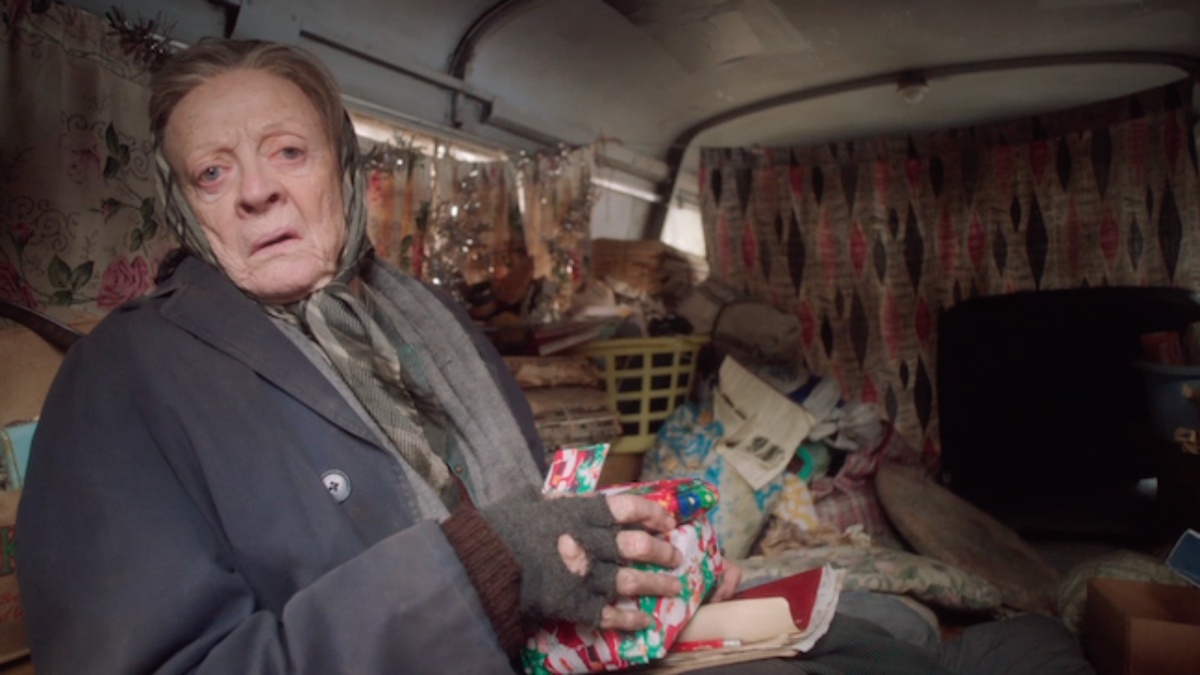 8/10

Great - Silver Award
With its top drawer cast and Alan Bennett's sharp but sympathetic script,
The Lady in the Van
is full of good things, despite the occasional shortcoming. Bennett's many fans will lap it up, but it's not just for the grey market, since it has more than enough relevance to appeal to those less familiar with his work and, while newbies might find it a touch too cosy, they will soon find themselves drawn in and wrapped up in its warmth.