Two classic N64 sports games are part of this week's eShop updates in Europe.
When taking a stroll back through time, many Nintendo 64 players would likely agree that amongst the more memorable titles had to be Nintendo's efforts with sports games. Wave Race 64 and 1080° Snowboarding are two of these sports gems, and they'll be leaping, sliding and racing to the finish on Wii U this week.
Nintendo are also running a launch promotion until 7th January, with 50% off one of the games if you've purchased the other at full price.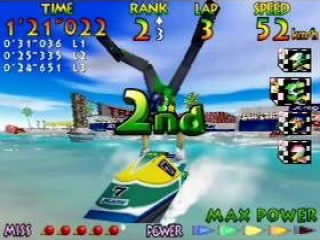 Will you pick up one or both of these Nintendo 64 classics?