Cubed3 has already celebrated the 15th anniversary of the original Game Boy Advance release this year by sharing the team's
15 favourite games
on Nintendo's venerable handheld system, as well as giving readers some insight into
15 of the more overlooked titles
on the market. What about those potential classics that never reached Western shores, though? Back in the days where the lack of online system stores meant that pouring money into localisations, only for limited returns at regular retailers, was deemed too risky, it led to many a gem being left completely in Japanese, with only an eventual translation of some done by groups of fans. Wrapping up the 'GBA 15th Anniversary' celebrations, here are some of the games fans missed out on, along with a few that have made an appearance further down the line on other systems.
Magical Vacation
As was mentioned in Cubed3's previous roundtable of top overlooked GBA games, it needs to be recognised just how big Secret of Mana was on the Super Nintendo, and how sorely Squaresoft games had been missed by Nintendo fans on their platforms since the two companies went estranged in the mid-1990s. Although later Squaresoft would indeed start making games for Nintendo again, in 2001, Magical Vacation embodied by itself part of this dream coming true. Announced even before the system was released anywhere, it was the first title developed by Brownie Brown, a studio made up mostly of former Square employees who had contributed greatly to the Mana series up to that point. Influences from that franchise were apparent in the visual design more than anything else, and the game itself was a delightful experience that sadly remained exclusive to Japan, although its sequel Magical Starsign for the Nintendo DS did see a worldwide release.
- Rudy Lavaux, Review and Feature Writer.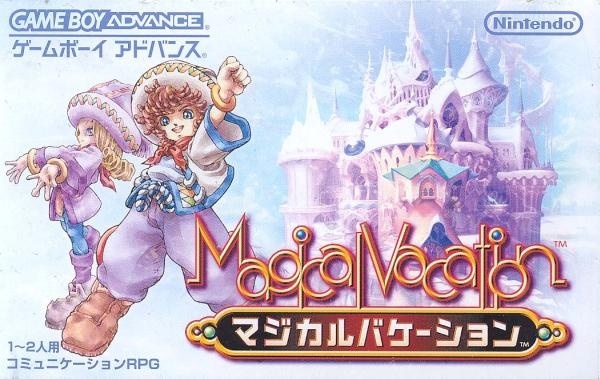 Klonoa Heroes: Densetsu no Star Medal
Klonoa is renowned for being a very tight platform series, full of colour and life. Klonoa Heroes: Densetsu no Star Medal, or The Legendary Star Medal as it translates into, was a bit different, instead taking on the Action RPG genre - the first time this had happened in the series - as well as taking place in an alternate universe from the mainline releases. Gone were the side-scrolling sections, replaced by the top-down view most were used to from the Zelda series at the time. Was it a risky experiment? According to Famitsu, who scored it highly, it was well worth giving it a shot. Unfortunately, though, Namco never felt it sold enough to warrant a Western release, so other than relying on fan translations and dodgy ROM antics, it will remain forever trapped in Japan.
- Adam Riley, Operations Director.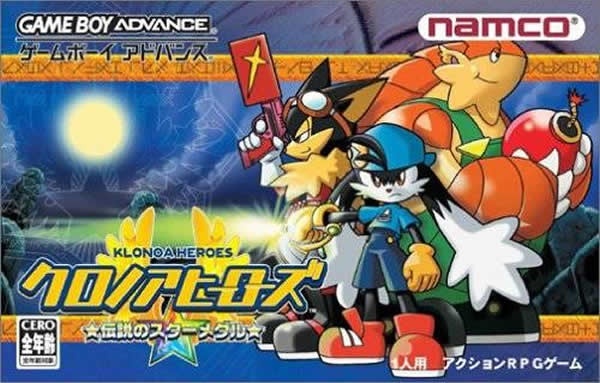 Mother 3 / Mother 1+2
To put things in perspective and understand why those titles were big for the GBA in Japan, it needs to be remembered that Mother is an immensely popular series over there that had not seen any new release since 1994 when Mother 2/Earthbound was released. Mother 3 had been a highly anticipated N64 title that was in development for years until it was ultimately cancelled. Then Nintendo decided to not only re-release the first two highly regarded titles for its successful handheld on one cartridge, delighting starving fans, but to release the fabled unreleased game for it, with the remakes helping people to hold out while it took two additional years to complete the GBA version of the long overdue new episode. Not only was it a fantastic game, developed by Brownie Brown who had experience with the hardware through Magical Vacation among others, but it is still revered today as being among the finest and most original RPGs ever created. While an exquisite fan translation exists, it has, at time of writing, yet to see an official release outside of Japan, although rumours keep going around that it may yet come to the Wii U Virtual Console.
- Rudy.
Dragon Quest: Torneko no Daibouken 2 Advance / Dragon Quest Monsters: Caravan Heart / Slime MoriMori Dragon Quest
When Dragon Quest VIII made its way outside of Japan at the end of 2004, fans were overjoyed because it finally looked like change was coming - the Dragon Quest blockade was being torn down! Before then, there had been dribs and drabs over the years, but nothing befitting the quality of the legendary Enix series. Following the pattern of starving the West of quality releases in the past, the Game Boy Advance saw not just one, not two, but three entries denied localisation - none of the mainline variety, but still intriguing spin-offs that had fans itching to get their hands on them. Torneko no Daibouken 2 was the first, and a remake of the PlayStation's dungeon-crawler 'roguelike' featuring the popular portly travelling tradesman. Loved the likes of Shiren the Wanderer or Pokémon Mystery Dungeon? Same formula! 2003's Dragon Quest Monsters: Caravan Heart was the biggest of the three, being the third in the Pokémon-esque line, and despite selling over 600,000 units, it was still not enough to grant it at least a US launch, although part of that could be attributed to the merger between Squaresoft and Enix happening around the same time, muddying the potential release waters. Last, but by no means least, was Slime MoriMori Dragon Quest, which placed a blue Slime, previously renowned as being a mere weakling of an enemy, as the protagonist in an action-adventure setting, taking on the premise of "What can a Slime do that normal game characters cannot?" Its sequel, Rocket Slime on DS, made it to the US, but this (and the third release on 3DS) did not…
- Adam.
Fire Emblem: Fuuin no Tsurugi
Announced, like Magical Vacation, even before the system was released, the first handheld Fire Emblem (Fuuin no Tsurugi, translated as Sword of Seals by fans) was, not unlike Mother 3, partially the remnant of a cancelled N64 project, tentatively named at the time Maiden of Darkness, and known even earlier on as simply Fire Emblem 64, although very little of the original game was ultimately kept intact in the final product. Among what was kept, however, was the main character, Roy, son of Eliwood, who people will likely remember as a popular playable character in Super Smash Bros. Melee on the GameCube. At that point, the game was not considered for release outside of Japan, like the rest of the franchise before it, yet the inclusion of Roy in Melee led eventually to the release of the second GBA Fire Emblem game - The Sacred Stones - actually a prequel to Sword of Seals, and as most know, all but one of the subsequent releases in the series saw release outside of Japan. Sword of Seals is a difficult entry in the series that paved the way for future successes worldwide and, thus, is an important release for the system.
- Rudy.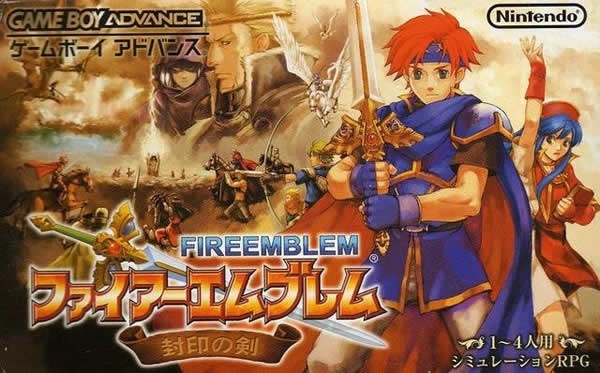 Rhythm Tengoku
The game that would start a franchise that has since then graced almost every single Nintendo console was born on the humble GBA hardware. Spawning sequels on the Nintendo DS and the Wii, which both saw release outside of Japan, its legacy is still felt even today on Nintendo 3DS where one last title was released in Japan in 2015 and is set to see release in the rest of the world this year in the form of Rhythm Paradise Megamix. Although this original GBA title remained exclusive to Japan, it did receive a fan translation, making it more accessible to people outside of Japan, yet the concept itself of tapping buttons in rhythm to the excellent music to play through various highly humour-filled situations is very self explanatory thanks to visual cues on-screen that transcend language barriers. The GBA being region free, it's a very import friendly release, although arguably most, if not all, of the mini-games in this were eventually ported to subsequent releases on more modern platforms including the upcoming 3DS version. Interestingly enough, SEGA ported the game to its Dreamcast-based Naomi hardware for release in Japanese arcades!
- Rudy.
bit Generations
What a fantastic collection of gems! Renowned niche developer, Skip, which brought the world the likes of Chibi-Robo and Captain Rainbow, treated Japan to a whole slew of titles, released in two batches. The only exception was Digidrive, which was made by Star Fox veterans, Q-Games, headed up by Dylan Cuthbert. The whole idea was to provide simple systems that tapped into that core addictive quality found in classics like Tetris.

Boundish was a case of knocking a ball back and forth, completing specific objectives in an what was almost like and expanded version of Pong. Dialhex involved rotating various triangles of differing colour to form larger hexagons of the same shade, increasing from triangles with a mere two colours to more complex versions featuring eight. Dotstream was a racer where a dot, and its accompanying trailing line, had to be guided carefully around obstacle-filled tracks. Coloris was all about clearing coloured squares by making matches around the playing field. Orbital had a white star that grew more and more by consuming surrounding blue stars of a similar size, grabbing smaller grey ones to act as satellite protection, and avoiding anything else that otherwise causes damage. Soundvoyager was a unique concept where looking at the GBA was not necessary, with players relying on sound alone - guiding a dot left or right by carefully listening or even dodging oncoming traffic. The final one, Digidrive was the Q-Games release, and had gamers fling a core as far as possible, whilst guiding vehicles into different channels.

All were extremely intriguing little projects, and, thankfully, some eventually made their way Westwards via the Art Style series, but only in dribs and drabs, and not the whole collection (four of the seven).
- Adam.
Ace Attorney Trilogy
This probably needs no introduction. The Ace Attorney series pleased and conquered the hearts of more than a few Western fans when it saw release on the Nintendo DS throughout the lifecycle of that system. However, little do perhaps some of its dedicated supporters know that the complete original trilogy was initially released only in Japan on the humble Game Boy Advance. In fact, except for the occasional additional turnabouts in the ports, the DS versions look and sound pretty much identical. Those three games were an important staple of the hardware in Japan before even the Nintendo DS remakes came out and the series gained worldwide popularity. Those releases were even more important to understand where the series came from and where it's headed now: from being a Japan-exclusive masterpiece, to gaining worldwide recognition through ports and subsequent sequels, back to now being a more Japan-centric franchise as Western fans are left starving for the most part, not getting proper releases of Ace Attorney Investigations: Miles Edgeworth 2 on Nintendo DS or The Great Ace Attorney released last year for 3DS in Japan, which still has not been planned for release elsewhere.
- Rudy.
F-Zero Climax
As the series was perhaps at the top of its popularity around the world after the critically acclaimed release of F-Zero GX for the GameCube (and its AX arcade counterpart to a much lesser extent), the series was seeing a big revival through Nintendo's handheld, as well, as no less than three releases were on the same console in just a few years! After Maximum Velocity and GP Legend, that trilogy would come to a close with the release of F-Zero Climax. Offering much of the same gameplay seen in F-Zero GP Legend, Climax was also based on the GP Legend anime series. What it did do on top of all that was offering a track editor that would let players create their own futuristic race tracks, a feature only seen before in the Nintendo 64 DD release F-Zero X Expansion Kit. It offered a Survival mode, as well, challenging players to complete certain missions down on the race tracks. This release is also important to keep in mind for one more reason: it was the very last F-Zero ever released. The last release outside of Japan was F-Zero GP Legend, also for the GBA all the way back in 2004 in North America and Europe, and since then only Climax has come out later that same year in Japan, where it stayed out of reach.
- Rudy.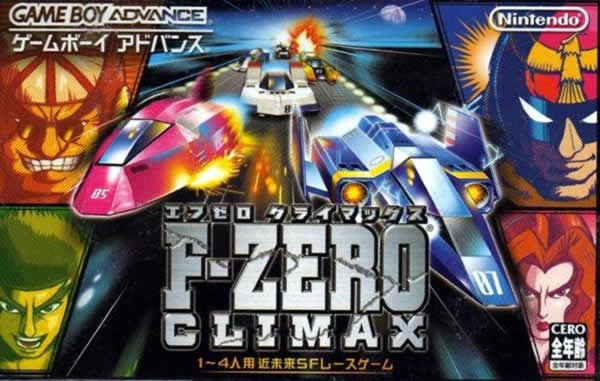 Tales of the World: Narikiri Dungeons 2 + 3 / Tales of the World: Summoner's Lineage
Fans of the Tales series may be overjoyed with the amount of releases the Western world sees nowadays, but there was a time when getting any releases was pretty much an improbability. Tales of Phantasia was a rarity, being the only GBA entry to get translated, yet it was not the only game in the venerable RPG franchise to grace the platform. Bandai Namco had a whole sub-series released on the humble portable, in the form of Tales of the World, starting with Narikiri Dungeon 2 in 2002, Summoner's Lineage in 2003, and then Narikiri Dungeon in 2005. These were Tactical RPGs that had strong elements of cooking mixed in, and, especially in the case of the third Narikiri Dungeon, featured a wide variety of familiar faces from previous mainline entries, such as Tales of Eternia, Tales of Destiny, Tales of Symphonia, and the original SNES classic that kicked it all off in the first place. Despite a lot of positivity from critics, and solid sales, sadly they never saw the light of day outside of their homeland.
- Adam.
Oriental Blue: Ao no Tengai
Here's an RPG that may seem like a random title to choose as a staple of the Game Boy Advance in Japan. Oriental Blue: Ao no Tengai, the subtitle basically meaning the same thing as the main title, is the direct successor to a much more important RPG series: Tengai Makyou, aka Far East of Eden. The series, although it has never left Japanese shores, sold in the millions of copies there and is notable for spawning the first ever console JRPG released on CD format that fully took advantage of the media, Tengai Makyou: Ziria, all the way back in 1989 for the PC-Engine CD-ROM² system. The series is much beloved in its home turf, and this GBA title, property of Hudson Soft and developed - like the rest of the series - by RED Entertainment. Like Fire Emblem: Sword of Seals and Mother 3, this is yet another game that was once in development for the Nintendo 64DD, but which didn't pan out and ended up reworked for the humble handheld. It was to use the in-game clock of the 64DD to determine certain events, a feature carried over to the GBA iteration, and although there is only one ending to the game, players' choices, a lot of them done completely without knowledge, will make every playthrough unfold in a very different manner, all depending on the choices thanks to an excellent story branching system - most ambitious for the hardware. Thankfully, a fan translation exists so that Western players can now experience this through means... not to be disclosed or discussed about on Cubed3!
- Rudy.
Tomato Adventure
Tomato Adventure is notable for having been developed by AlphaDream, a studio that like Brownie Brown was initially made of former Square employees. This was released before the studio became known as the makers of Mario & Luigi: Superstar Saga and every sequel to that game ever since. This first attempt on its part at a GBA RPG started life as a Game Boy Color project overseen by Nintendo, which may explain why Mario & Luigi: Superstar Saga released after, yet feels so similar to it. Indeed, Mario & Luigi was devised as a successor to Super Mario RPG, and both that and Tomato Adventure were led by the same director: Chihiro Fujioka. Everything from the sound, to the graphical style and animation, to the humour itself will feel familiar to fans of Mario & Luigi. There is even some of the battle system, too, in that quick-time actions with accurately timed button presses are required to deal a lot of damage to enemies. Sadly this, too, would never see release outside of Japan despite being distributed there by Nintendo itself, and to this day, no fan translation exists for it, forcing this completely original gem to remain in obscurity while Westerners kept being fed ports and remakes instead, albeit often of good quality.
- Rudy.
Densetsu no Stafy 1-3
Nintendo has so many fantastic platform greats, with the usual suspects of Mario, Kirby, and Donkey Kong leading the way, and even special adventures for the likes of Princess Peach, Yoshi, and Luigi. Did you know about a cute little star/starfish called Starfy, though? Developed by expert design house Tose, a team that normally hides behind the scenes, doing a lot of the grunt work for many popular releases, this cute little side-scrolling series has all the traits that make Nintendo's venerable Mario series so popular, with Densetsu no Stafy 3 actually surpassing the GBA Mario efforts released around the same time.

The quality just seemed to be increasing with each new entry, but sadly due to Japanese cultural references included, Nintendo of America deemed it unsuitable for Western release, eventually only letting the fifth (not fourth) entry on DS head across, although even then it was a limited launch and Nintendo of Europe passed. Worryingly, there have been no signs of a sixth title for 3DS yet…
- Adam.
Kururin Paradise
Nintendo always churns out the same thing! How many times has that been said? However, just because it seems that way doesn't necessarily mean it's true. People were saying that already back when the GBA was the main handheld on the market and yet in the same period, Nintendo gave the world Pikmin... and other original titles like Kuru Kuru Kururin on the GBA, developed by Studio 8ing! In that game, players control a bird in a sort of helicopter, the propeller of which rotates very slowly, and they have to lead the slowly rotating 'copter round corners of a maze without ever letting the propeller hit the walls. Although the game concept is somewhat reminiscent of the classic "Operation," no game released before or after it went after that concept, making it a truly enjoyable and original experience. Its sequel, Kururin Paradise, played faster and was more oriented on quick reflexes and accuracy than its predecessor, which required more forward thinking and planning, but unfortunately it remained exclusive to Japan. The last game in the series, Kururin Squash! for the GameCube, would not see a release outside of Japan either. European players got it a bit better than their American friends, though, since they did get to experience the first game, at least, but the GBA being region free means nothing prevents them from importing a copy still today...
- Rudy.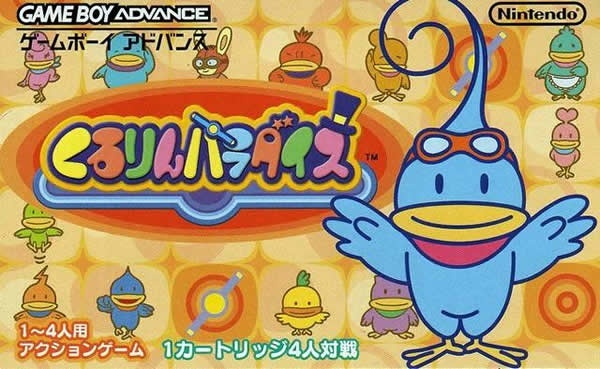 Shin Bokura no Taiyou - Gyakushuu no Sabata
After two very good titles released outside of Japan by Konami in what is known as the Boktai trilogy, the final instalment, released in 2005, would sadly not make it outside of its home turf after the second game in the series failed to capture sales overseas. Admittedly, the first one had an original concept as its main attraction point, but come the second release, the originality had faded already and the fact remained that you still had to play under the sun to get the full experience. This dictated that the final episode would not be released at all in English, although a fan translation now exists for those eager to sample the rest of the story. Expanding on its predecessors, Shin Boktai brought a lot of novelties, like the inclusion of more weapons besides the Gun Del Sol, powered by actual solar energy through the solar sensor built into the cartridge, such as swords. A new trance mode also made an apparition and the hero, Django, now had a bike at his disposal to move between locations, which could be customised for additional performance. The franchise would not remain dead outside of Japan for good with the release of this title, though, considering Lunar Knights, closely affiliated to Boktai, saw English releases on Nintendo DS and it built on the legacy of the GBA trilogy, yet it did away with the solar sensor altogether (although using a Boktai cart in the GBA slot would let a player use the built-in solar sensor of one of the older games for additional effects). The series is as good as dead now, however, which is a real shame since it was always a very enjoyable mix of action, RPG, and stealth with a unique twist and an exquisite atmosphere, always served well by great soundtracks.
- Rudy.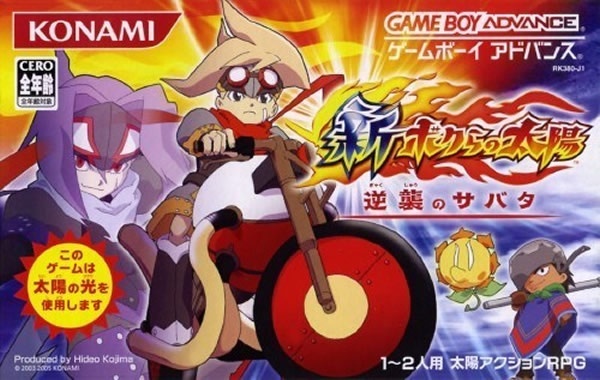 That there ends the GBA 15th Anniversary celebrations here at Cubed3. Again, do not forget to check out the previous two articles -
Top 15 GBA Games
and
Top 15 Overlooked GBA Titles
- and, as ever, leave your thoughts in the comments section below.