Nintendo is clearly onto a winner with its Nintendo Classic Mini: Nintendo Entertainment System, with hardware tough to come by for many customers on release. Some of the Cubed3 staff, however, have been lucky enough to get hold of one, stepping back in time to play a few rounds of some of the golden oldies found on that bulky grey box.
A more in-depth review of this smaller iteration console that comes pre-installed with 30 classic games is due very soon from Cubed3, but in the meantime, here are some snapshots we took of the system as it was being unboxed, along with some comparison images to give an idea of its size.
Some box shots...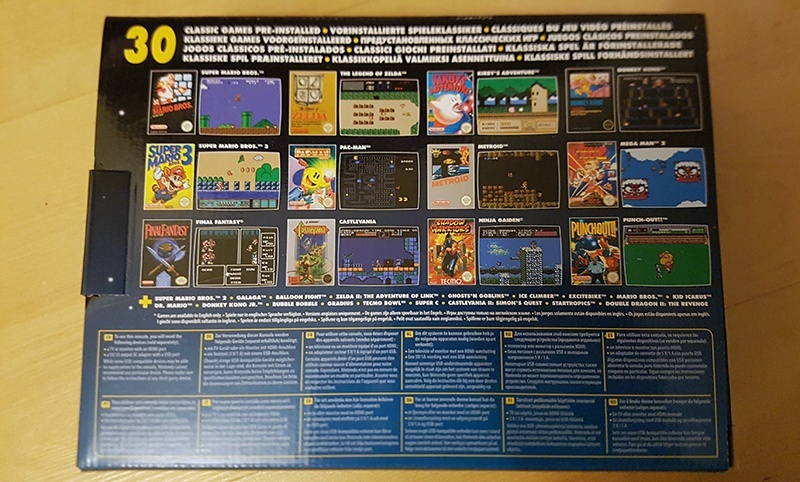 It fits snugly into your hand!

It's basically the same size as its bundled controller.

...And the controller itself is an exact replica of the original! (top: Mini NES; bottom: Original NES)

How big is the system compared to its original version? Answer: About a quarter of the size!

...But is the Mini NES' controller cord really as short as people make out?
Sadly, yes. Just look at the comparison to the original NES pad's cord length!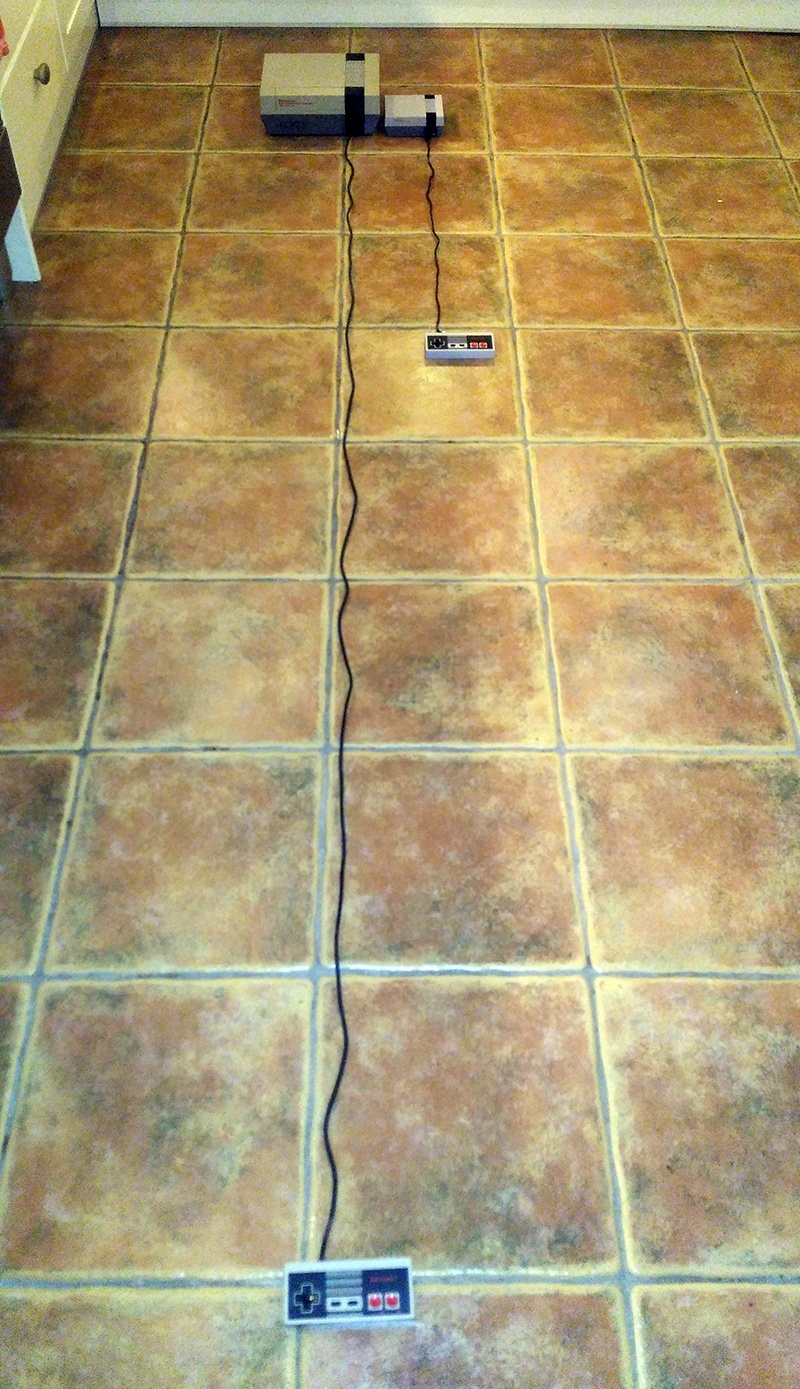 ...And a comparison next to the Wii Classic Controller Pro (left) and the Wii Super NES Classic Controller (middle).

Not forgetting to hook it up, though, this is the screen you are greeted with when selecting a game.

With three different display options available.

Expect a review of the Nintendo Classic Mini: Nintendo Entertainment System very soon, as Cubed3 spends a little more time sitting (closely) to the TV screen and reveling in nostalgia (and games we missed out on!).