A spectacular year saw the release of some fantastic big budget games, a plethora of incredible indie titles, a new form of interactive entertainment with virtual reality software, and even the release of two high profile games that had been stuck in development hell. Not forgetting the biggest disappointments of 2016 (of which there were many), as well as what we're most looking forward to playing next year, the Cubed3 team reveals our game awards winners.
Best Game of 2016
Uncharted 4: A Thief's End
"For me, this was a fairly easy choice, and while some might balk at the thought of such a prominent big budget title being a contender for this category, it still stood head and shoulders above everything else in terms of sheer quality. Naughty Dog knows how to create a world that people want to get lost in, and while it wasn't perfect, I'll still happily admit to being thoroughly entertained for the entire duration of the campaign. Highly polished in every aspect, with a fun multiplayer that still warrants regular visits."
- Gareth
Read: Uncharted 4: A Thief's End review
2nd Place
Overwatch
3rd Place
Pokémon Sun / Moon
4th Place
Doom
Overwatch
"Blizzard has shown a remarkable ability to take on a wide variety of genres, and Overwatch is no exception. It offers an approachable FPS experience that players of all playstyles and skill levels can appreciate, and honestly, it's just tons of fun."
- Brandon
Battlefield 1
"While its maps sometimes don't give everyone's play style an equal chance of success, Battlefield 1 features a wide variety of distinct weapons. Their sound effects make it feel as though you're doing immense damage. There's not a wide range of customisation options for each, but this game still rules."
- Leo
Sid Meier's Civilization VI
"The number of units on show, the diversity in buildings, the research tree, the choice over governmental direction and the bonus this gives; Civilization VI is honestly a title that is best experienced first-hand and delved into in the deepest possible way. It is definitely the most fulfilling and enjoyable Civilization to date."
- Chris L
Final Fantasy XV
"Ten years is a long time to wait for any game; however, Final Fantasy XV is one that was worth it all."
- Josh
Best PC Game
Doom
"id Software made the right choice when it ditched its early "Call of Duty with Demons," and instead gave us a modern, yet, at the same time, very old-school FPS. Doom is fast, raw, surprisingly entertaining, flawless as a piece of software - and it makes you feel like a real badass."
- Ofisil
Read: Doom review
2nd Place
Overwatch
3rd Place
Sid Meier's
Civilization VI
4th Place
Inside
Shantae: Half-Genie Hero
"It might have taken awhile, but Shantae's latest outing doesn't disappoint. The Half-Genie's shapeshifting powers are put to the test in a series of divinely-crafted levels."
- Gabriel
Dragon's Dogma: Dark Arisen
"Dragon's Dogma: Dark Arisen took me back to a time when customisation options were still beefy in RPGs, and when gear still looked good. Add to that a huge, atmospheric world, a varied and majestic soundtrack, and you've got a winner."
- Leo
Overwatch
"Overwatch has all the glitz and polish expected of a Blizzard game, with all the usual underlying quality. Many aspects shine, and it is helped heavily by its unique MOBA-esque character system and the ability to switch in the middle of a map."
- Ian
Sid Meier's Civilization VI
"The legacy of Civ VI is that itching feeling of just one more turn that captivates players from the start of a game until dawn of the third straight day playing. Civ VI builds on nearly everything that made Civ V great, while introducing new gameplay elements to add even more depth to a deep and engrossing series. When it comes to standing the test of time, Civ VI is sure to succeed."
- Shanker
Best PlayStation 4 Game
Uncharted 4: A Thief's End
"Sticking to games specifically unique to the PS4 that don't make an appearance on the PC platform significantly narrows down that list to a handful of exclusive titles. The fun and vibrant Ratchet & Clank was a definite contender for this, but it didn't quite do enough to elevate it above Naughty Dog's masterpiece. Given Uncharted's status as a major flagship franchise for Sony, it really is a perfect technical showcase of the PS4's capabilities that neatly rounds off the adventures of Nathan Drake perfectly."
- Gareth
Read: Uncharted 4: A Thief's End review
2nd Place
Odin Sphere Leifthrasir
3rd Place
Doom
4th Place
Final Fantasy XV
Odin Sphere Leifthrasir
"When a game is remade so elegantly and with such deserving passion, befitting of a beautiful piece of software as Odin Sphere already was on PS2, it's hard to overlook. Vanillaware has made an excellent title even better with Leifthrasir. Everyone needs this in their PS4 or Vita collection. Heck, buy it for both; it's worth it."
- Az
The Last Guardian
"Fumito Ueda's long-awaited game isn't perfect, but it arrives as an emotional powerhouse and a gaming experience players aren't likely to forget."
- David
Dark Souls III
"The third entry in this brilliant series is From Software's most polished to date. It's an exceptional action-adventure game designed by the masters of their craft."
- Gabriel
Final Fantasy XV
"Final Fantasy XV marries elements that made the series so well loved, with fresh new ideas and inspiration from Western RPGs, and manages to be both a love letter to the series and something brand new."
- Drew
Valkyria Chronicles Remastered
"Valkyria Chronicles is more than a strategy game, as it delivers an engaging story that truly reflects the horrors of war. SEGA has done a great job of bringing this classic back to life, so any strategy fans should not miss the chance to play it. The gameplay offers lots of options, thanks to a range of recruitable units, while the maps can be tackled with a variety of tactics."
- Shanker
Best Wii U Game
The Legend of Zelda: Twilight Princess HD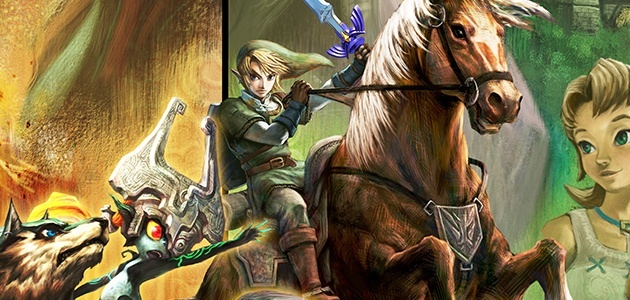 "Twilight Princess HD attempts to make the definite version of the game with a polished control scheme, superb sound, and graphics cleaned up for HD displays."
- Chris G
Read: The Legend of Zelda: Twilight Princess HD review
Second Opinion review
2nd Place
Tokyo Mirage
Sessions #FE
3rd Place
Paper Mario:
Color Splash
4th Place
Shantae:
Half-Genie Hero
Shantae: Half-Genie Hero
"Consistently great as a series, Shantae delivers the good stuff once again in this long-awaited Kickstarter project. Tight controls, light-hearted humour and gorgeously clean visuals, we need more 2D platformers like this."
- Az
Tokyo Mirage Sessions #FE
"Tokyo Mirage Sessions #FE isn't exactly what I was expecting when the original SMTxFE collaboration was first announced, but it's one of the only classical RPG experiences on the Wii U, and it's a fantastic one to boot."
- Brandon
Best Xbox One Game
Forza Horizon 3
"Forza Horizon 3 is hands down one of the best racing games available today; it continues to improve on the fantastic formula that its previous iterations have crafted. You'll easily lose hours driving around Australia, completing events and buying cars. A must-have!"
- Leigh
2nd Place
Headlander
3rd Place
Doom
4th Place
Overwatch
Headlander
"Double Fine's groovy Metroidvania is more than just another head trip. This is the sort of game that needs to be played to be believed."
- Gabriel
Overwatch
"Not since Team Fortress 2 has an FPS delivered such a delightful example of jolly co-operation. The colourful visuals breathe life into a very varied range of characters, as well as the tactfully designed maps and weapons that lead to hours of entertainment. Overwatch alone is pretty much worth the Xbox Live Gold price of admission and its constant support from Blizzard is sure to keep it fresh for years to come."
- Shanker
Best PS Vita Game
Odin Sphere Leifthrasir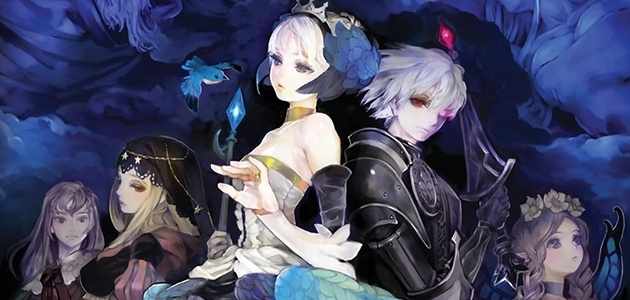 "Odin Sphere was a classic back on the PS2, and the Vita release completely remakes the game into an utter masterpiece. Plus, "Portable Odin Sphere" is one of the most beautiful things I've ever heard."
- Brandon
Read: Odin Sphere Leifthrasir PS4 review
PS Vita review
Second Opinion PS Vita review
2nd Place
Steins;Gate 0
3rd Place
Dragon Quest Builders
4th Place
World of Final Fantasy
Steins;Gate 0
"A game that had a serious precedent set for it by its prequel, taking the story in a new direction, it provided a sublime alternate tapestry that further explored the potential of the universe, bringing it to its logical conclusion. Absolutely stellar."
- Sandy
Steins;Gate 0
"Considering the original game was one of the finest visual novel titles ever created, the prospect of a tacked-on sequel was a worrying one. The worry was unnecessary. This is a superb expansion to the original story, along with being a gripping and compelling one. A must-play for any fans of the first."
- Drew
Criminal Girls 2: Party Favors
"Despite some suggestive screenshots, Criminal Girls 2 comes through as a surprisingly competent RPG. With an interesting randomisation of actions during battle, the predictability of encounters is low and makes each one feel like something unique to concentrate on. A dark story and fun gameplay awaits those who may brave questionable scenes."
- Eric
Best Nintendo 3DS Game
Pokémon Sun / Moon
"Pokémon Sun and Moon may not change up the most basic foundations of the series, but their devotion to excellent storytelling and compelling characters make it one of the most captivating Pokémon experiences in years."
- Brandon
"Game Freak has proven they can bend and even break the Pokémon mould, turning things like classic types and the gym-based progress system entirely on their heads, and even including cut-scenes and custom moves."
- David
Read: Pokémon Sun review and Pokémon Moon review
2nd Place
Phoenix Wright:
Ace Attorney -
Spirit of Justice
3rd Place
Azure Stirker 2
Gunvolt
4th Place
Gotta Protectors
Phoenix Wright: Ace Attorney - Spirit of Justice
"Bringing together the key players from recent Ace Attorney outings, whilst developing some of the newer characters to flesh out their stories for future entries, is a very difficult balancing act, yet with Spirit of Justice, Capcom expertly navigates any pitfalls to deliver the most in-depth, enthralling episode of Phoenix Wright's adventures so far. The way the story unfolds over the five cases is magnificent and leaves players - new and old alike - hungry for much more."
- Adam
Project X Zone 2
"Easier than the first game, but there's something so appealing about any crossover title, especially one that has so many great characters. Ryo Hazuki and Kiryu Kazuma alone made this worthy of my time."
- Az
Gotta Protectors
"This "Princess Defense" game is not only a love letter to the 8-bit era, but also incredibly addictive and maddeningly fun. Put together a defence strong enough to hold back the goblin horde, or take the fight directly to them in a chaotic fracas."
- Gabriel
Azure Striker 2 Gunvolt
"This really stands out among platformers in that there is a compelling story, amazing anime aesthetics and a narration style that quickly pulls you in. It deserves far more praise and attention than it likely gets, and any Mega Man or Metriodvania fan would do well to check it out."
- Eric
Picross 3D: Round 2
"Trying to find a perfect game seems like a fool's errand, but Picross 3D: Round 2 comes very close, as it is a fresh take on the classic Picross 3D formula. The original did a fantastic job of taking the popular puzzler to the third dimension, and its sequel doesn't disappoint, with the simple, but very welcome, addition of multi-coloured puzzles. It's perfect to play on the train to work, a lazy afternoon, or as a break between activities, and the three different difficulty levels mean that it really is fun for the whole family."
- Shanker
Best Mobile Game
Pokémon Go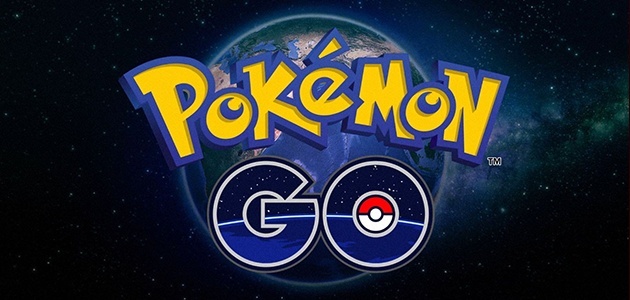 "Every child in the 90s wanted to become a Pokémon trainer, and now, finally, that dream can come true. Walking to work or the supermarket is no longer a chore, but a delight, as it creates the opportunity to find out which Pokémon are lurking nearby. Any game that encourages ladies and gentlemen and children of all ages to get out and about is easily a winner. Go out into the real world and catch them all!"
- Shanker
Read: Pokémon Go review
2nd Place
Super Mario Run
3rd Place
Mini Metro
4th Place
Final Fantasy:
Brave Exvius
Final Fantasy: Brave Exvius
"It might not feel like there is much depth beyond using overpowered friend units and hitting the "Auto" button in battle, but the fact so many series heroes and antagonists can be recruited to form Final Fantasy dream teams has kept me coming back almost daily. Thankfully, I've resisted the urge to spend any real money!"
- Az
Super Mario Run
"Super Mario Run is a step, albeit a small one, above the average mobile gaming experience. Nintendo definitely put some effort in, and there's a stark contrast to the main series that makes the experience a unique one."
- David
Best Indie Game
Stardew Valley
"One of the most impressive indie undertakings I've ever seen, Stardew Valley is charming, well made, and definitely worth a look if recent Story of Seasons titles haven't quite been scratching that farm simulation itch."
- Brandon
Read: Stardew Valley review
2nd Place
Inside
3rd Place
Hue
4th Place
Owlboy
Goetia
"The development team had something special on its hands that caught people's imagination, and has now given birth to a very special project indeed. Goetia takes the point-and-click adventure mould and reshapes it into something remarkably exciting and fresh."
- Adam
Inside
"Playdead proves what a talented bunch it is, using minimal controls, a brooding atmosphere and clever puzzles to tell a story that will have the player questioning everything right through to and even after the bizarre ending."
- Az
Owlboy
"2D adventure games have received a renaissance over the past few years, but Owlboy still manages to fly ahead of the pack, thanks to its delightful visuals and charming characters. The gameplay itself is challenging, which will keep players' attention from start to finish."
- Shanker
Blue Revolver
"Designed and programmed by one person, this is a high-quality throwback to the Golden Age of shmups."
- Gabriel
Hue
"Hue has gotten plenty of press, but it manages to be an absolute indie juggernaut that far exceeds its hype. It's a haunting accomplishment, and manages to be just short of a perfect title. Any gamer, whether a fan of puzzle-platformers or not, needs to dive into this. With any luck, Hue will become an instant indie classic."
- Thom
Hue
"If there is any game that needs to be checked out, please make it this one."
- Josh
Best Visual Design
Uncharted 4: A Thief's End
"I'm starting to sound like a stuck record now, but Uncharted 4 was such a good-looking game it would be wrong to even consider handing this over to anything else. Gorgeous scenery and vistas, perfect motion capture and crammed full of minute details. It's a real treat for the eyes."
- Gareth
Read: Uncharted 4: A Thief's End review
2nd Place
Final Fantasy XV
3rd Place
Odin Sphere
Leifthrasir
4th Place
Paper Mario:
Color Splash
Paper Mario: Color Splash
"This latest Paper Mario is a sight to behold. The most beautiful 2D artwork on the Wii U to date."
- Adam
Odin Sphere Leifthrasir
"Utterly gorgeous, the jump to high resolution with completely redrawn assets brings the magical fairy tale world of Erion to life, and the beautiful characters show off their personalities through their detailed animations."
- Az
The Last Guardian
"Brilliant light, subtle shadows, and verdant greens line an expansive ruin sprawled throughout a canyon, and a cleverly-designed creature's fur and feathers flutter in the wind. The Last Guardian has a few flaws, but visuals are not one of them, making this one of the most impressive-looking games to date."
- David
Abzu
"From the director of Journey comes an awe-inspiring trek into the depths of the ocean. Every incredible moment is likely to draw emotions of pure joy."
- Gabriel
Dishonored 2
"Dishonored 2 isn't "just another AAA title" that puts horsepower over style, and, instead, is all style. Simply put, it feels like a painting come to life; a semi-realistic, semi-cartoony, all steampunk, beautiful, and, most importantly, distinctive, painting."
- Ofisil
Overwatch
"In a sea of realistic looking games, the vibrant, cartoon-like art-style stands out, not just because it is different, but because its huge range of colours capture the attention and imagination of anyone who so much as glances at it. Of course, it's more than just a pretty collection of images, as the character, map and weapon designs all combine to make a world that is enjoyable to discover through gameplay and animated shorts produced by Blizzard."
- Shanker
Battlefield 1
"It's got great contrast, plays fluidly, and has epic, realistic-looking physics. There's nothing quite like watching a Zeppelin crash down from a great height, levelling buildings and changing maps to make everything even more hectic."
- Leo
Best Audio
Doom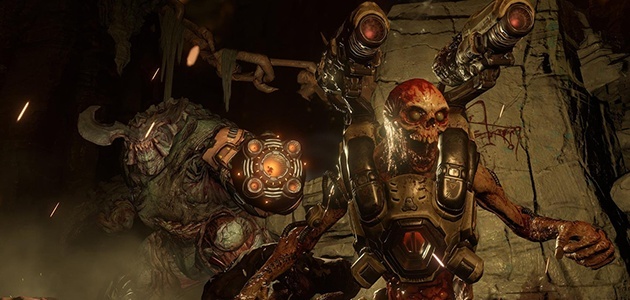 "With deep, pounding riffs on nine-string guitars and eerie melodies from Soviet synthesisers, the latest entry in the Doom series lives up to its long legacy with music. The high tempo battle scene tunes urge the player to play faster and more aggressively, perfectly intertwining gameplay with audio."
- Chris G
"Mick Gordon's work for Doom might be inferior to the soundtrack of the original, but it manages to be something more than background music - it becomes the driving force behind all the killing! The cherry on top? The rest of the sound effects, and especially the weaponry."
- Ofisil
Read: Doom review
2nd Place
Battlefield 1
3rd Place
Odin Sphere
Leifthrasir
4th Place
World of Final Fantasy
World of Final Fantasy
"Final Fantasy XIII series composer Masashi Hamauzu inscribed his signature style on familiar tracks from the franchise, outputting some really original takes on established tunes. New compositions topped off a fantastic soundtrack befitting this light-hearted, old-school Final Fantasy."
- Az
Tokyo Mirage Sessions #FE
"What makes Tokyo Mirage Sessions #FE's soundtrack so endearing is how well it fits in with the tone of the game. Full voiced musical scores aside, even the assorted BGMs fit in perfectly with the game's pop idol vibe."
- Brandon
Battlefield 1
"DICE has some of the best sound designers in the business - a fact that's amply showcased by Battlefield 1, which continues to match the exceptionally high standards set by its predecessors. The din of war is relentless, terrifying and loud, something that DICE has captured perfectly with every last gunshot, explosion, engine and pained scream, all contributing to a fully immersive experience."
- Gareth
I Am Setsuna
"A Studio Ghibli-inspired soundtrack accompanies a sad, snowy tale, and the piano-heavy music flows and flutters along with the journey the main characters make."
- David
Let it Die
"Alongside a kickin' rad soundtrack, Grasshopper Manufacture's murder-filled roguelike boasts a ridiculous amount of swears, taunts, and weird animal noises. Somehow it all comes together like a delicious mushroom stew."
- Gabriel
Best Storytelling
Odin Sphere Leifthrasir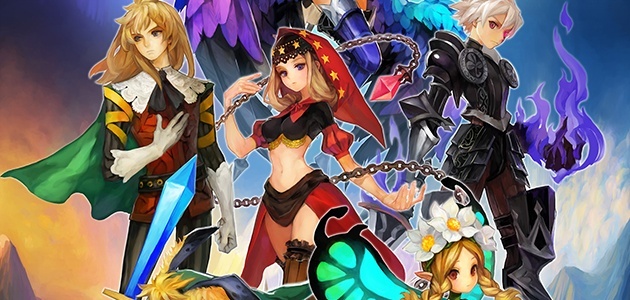 "Control one of five characters through their own individual stories, as they venture out and take on the multitude of evils plaguing the land. In a story that feels like a mature fairy tale, each character is beautifully relatable."
- Thom
"While the stories are played out in a set order, the way that each one entwines together to form a grander overall narrative is a magical and nicely executed achievement."
- Josh
Read: Odin Sphere Leifthrasir PS4 review
PS Vita review
Second Opinion PS Vita review
2nd Place
Uncharted 4:
A Thief's End
3rd Place
Firewatch
4th Place
Tyranny
Firewatch
"One of the most memorable titles of the year is spent living in the shoes of a very real human being in the form of troubled Henry, who takes up a job as a fire lookout. Exceptional voice acting performances and a narrative that urges players to just keep going till the end come together to form a must-play title for anyone into short adventure games of the "walking sim" ilk, and certainly ones with a mysterious edge, keeping players guessing right the way through."
- Az
Uncharted 4: A Thief's End
"Being an Xbox guy last gen, I missed out entirely on the Uncharted series, so was grateful for the catch up afforded by the Nathan Drake Collection, which, due to perfect timing on my part, turned out to be a primer for the final chapter of the saga. Smart writing/dialogue, great character development and interplay, engaging story, and the occasional Hollywood-style action sequence, all wrapped up in the hunt for lost pirate treasure."
- Gareth
The Last Guardian
"Gameplay pushes players to care about a nameless boy and his unlikely friend Trico, and while much of the history and lore is left to players' imaginations, the story presented directly to them is touching and beautiful."
- David
Best Multiplayer
Overwatch
"This was a tough call given the number of solid multiplayer games that have eaten up my time in 2016. Overcooked is an absolute riot with a few friends; Titanfall 2 is fast-paced, fresh and futuristic; and Battlefield 1 is epic in scale and a constant source of many a 'WTF?' moment. In the end, though, I settled on Blizzard's highly polished riff on Team Fortress 2, Overwatch. Low barriers of entry yet enough depth to maintain interest, great character/map design, well balanced weaponry and specials, as well as a manageable learning curve. Oh, and it's also pretty good fun."
- Gareth
Read: Overwatch review
2nd Place
Battlefield 1
3rd Place
Metroid Prime:
Federation Force
4th Place
Pokémon Sun / Moon
Metroid Prime: Federation Force
"Nintendo and the game itself came in for a lot of flak, but Federation Force was designed with co-operative multiplayer in mind, and truly comes to life when played as intended. Provided you use a Circle Pad Pro or New 3DS, it's well worth seeking this out and pestering a couple of mates to get it, because there is a fun, brief mission-based time to be had."
- Az
Titanfall 2
"With a multiplayer that emphasises genuine strategy and smart play, Titanfall 2 manages to stand out as one of the better surprises of 2016."
- Renan
Mario Party: Star Rush
"Multiplayer sessions lean more towards to the Mario Party titles of yesteryear, and the simultaneous rolling in Toad Scramble is ideal for the portable nature of the game—each player can travel independently around the board at the same time, and the unpredictability of where players will end up heightens the competition and makes it a bit more interesting."
- Jorge
Biggest Disappointment
No Man's Sky
"No Man's Sky promised a galaxy of wonder, exploration and diversity. What we got was not only a broken dream, but indeed a broken game. Maybe it will be fixed in the future, but the released product was one of the starkest reminders that hype is easy to come by, but even easier to fall apart."
- Chris L
"After a phenomenal E3 reveal, several years of delays, promises, hype, and hopes, No Man's Sky turned out to be a gorgeous-looking walking simulator, followed by silence from developer Hello Games. We might never know what exactly happened during development, but we do know one thing: this isn't the game everyone thought it was going to be."
- David
"A massive disappointment, but really not a surprising one, Hello Games promised the Earth (see what I did there!?) and could not deliver. Honestly, No Man's Sky isn't that bad and the team is still working on making it live up to its promises, but when this dropped with no player interaction, named discoveries being overwritten, no ship customisation, fleets or space battles, and just so much more, it felt like the audience was frankly lied to."
- Drew
Read: No Man's Sky review
2nd Place
Mighty No. 9
3rd Place
Star Fox Zero
4th Place
Zero Time Dilemma
Zero Time Dilemma
"With the previous two entries so loved, this drops the ball completely. Awkwardly constructed paths throughout that often give no clue as to how to proceed, shoe-horned story elements that try and match up with events from previous releases, and an overall lack of satisfaction felt when different plotlines actually reach their conclusion, leave this as a very underwhelming entry into what was a venerable series."
- Adam
Deus Ex: Mankind Divided
"While Deus Ex: Mankind Divided is pretty similar to the near-perfect Human Revolution, it feels like it needed to spend some more time in the oven. It could be the defining modern FPS, but it chose to be just an okay sequel."
- Ofisil
Star Ocean: Integrity and Faithlessness
"Star Ocean: Integrity and Faithlessness has very little resemblance to the older titles, aside from some overall superficial differences. Star Ocean has long been known for its diverging story routes and interesting, character-based choices, and there's none of that here. It's disappointing, and doesn't even stand well on its own."
- Brandon
Call of Duty: Infinite Warfare
"I actually went to my Doctor last month regarding a bad bout of COD Fatigue and he told me that, if possible, I should try to avoid all contact with Infinite Warfare. Well, it's been three weeks, now, and I have to say that I'm feeling a whole lot better. It's a shame, really, as the single-player is actually really good. The multiplayer, though? Awful... Avoid at all costs!"
- Gareth
Most Wanted 2017 Game
The Legend of Zelda: Breath of the Wild
"It wouldn't be a Zelda game without a few hefty delays, but every bit of Breath of the Wild we've seen so far has only moved the hype meter more. Only the earliest stages of the game have been displayed, but it already looks to be one of 2017's most impressive titles—and possibly a new high point for the Zelda series."
- David
"Zelda games always introduce a new hook to shake up the core formula and make each one stand out from the rest of the series, but Breath of the Wild looks to be taking the biggest stride away from the series thanks to the myriad of features in its worlds. Little things like cutting down trees to make bridges, using enemies' weapons against them, and gliding from a peak to a valley are just a few examples of what makes Breath of the Wild such a highly-anticipated title. Among the classic Zelda formula of puzzles and characters is a range of features that make the game more alive and like a whole new world."
- Shanker
Read: The Legend of Zelda: Breath of the Wild preview
2nd Place
Nier: Automata
3rd Place
Persona 5
4th Place
Mass Effect:
Andromeda
Mass Effect: Andromeda
"Being a series I loved last gen, I'm actually pretty disappointed that EA/BioWare hasn't hopped on the remaster bandwagon and thrown out a graphically updated legacy collection of the original trilogy to drum up interest in the next stage of the series. Nevertheless, I'm looking forward to seeing where the franchise goes and curious to see what a next gen iteration can bring to the table."
- Gareth
Nier: Automata
"With Platinum (Bayonetta, Vanquish) handling the action, and Yoko Taro (Drakengard, Nier) serving as the writer and director, this hack and slash RPG is certain to be equal parts awesome and twisted."
- Gabriel
Nier: Automata
"I have no idea what a Nier is. All I know is this game is made by the creators of Devil May Cry and Bayonetta. If it's going to be as combo-centric, frantic and stylish as those games, I can't wait to play it. If it's got a dramatic story, that's reason to replay the game often, in anticipation for DMC5."
- Leo
What do you think to the winning games of Cubed3's 2016 Game Awards? Do you agree with Uncharted 4 getting the top spot, or should something else have taken the glory? Did No Man's Sky deserve the prize for most disappointing game, and do you think The Legend of Zelda: Breath of the Wild will live up to its hype? Share your highs and lows of 2016, and your most wanted 2017 games, below.