​It's that time of the year again, where tinsel is glistening, and festive tunes are beginning to creep onto music playlists. Christmas 2019 is right around the corner, and the chaps Cubed3 have hand-picked a list of items that would make anyone's Christmas Day.
Nintendo Switch Lite
(Drew Hurley)

The console for gamers on the go. Nintendo Switch Lite is a compact, lightweight addition to the Nintendo Switch family, with integrated controls - this little beauty is near perfect. The low cost opens up the door to a whole new world of gamers. Even those with a Switch can easily justify grabbing one to use for multiplayer, and to save their original for a dedicated home console. Best of all, it's even better than its predecessor for on-the-go gaming thanks to its slimmer design and lighter frame. Anyone who has managed to go the last two years without picking one up now has the perfect opportunity. A huge back catalogue of amazing games, a low-price tag, comfortable ergonomic design. Minus a few flaws, it seems that the next generation of true handheld gaming is here.
SEGA Mega Drive Mini
A perfect gift for all ages, die hard SEGA fans will be absolutely taken back if they received the Mega Drive Mini this Christmas. The Mega Drive has finally received the justice it deserves after countless knock-offs and poorly licensed units over the past few decades, especially marketed around the Christmas holidays as stocking fillers. Finally an official, authentic branded product has arrived, and it is something which M2 and SEGA have unduly delivered on. Every child of the '90s needs this, regardless of whether they were SEGA fans or not.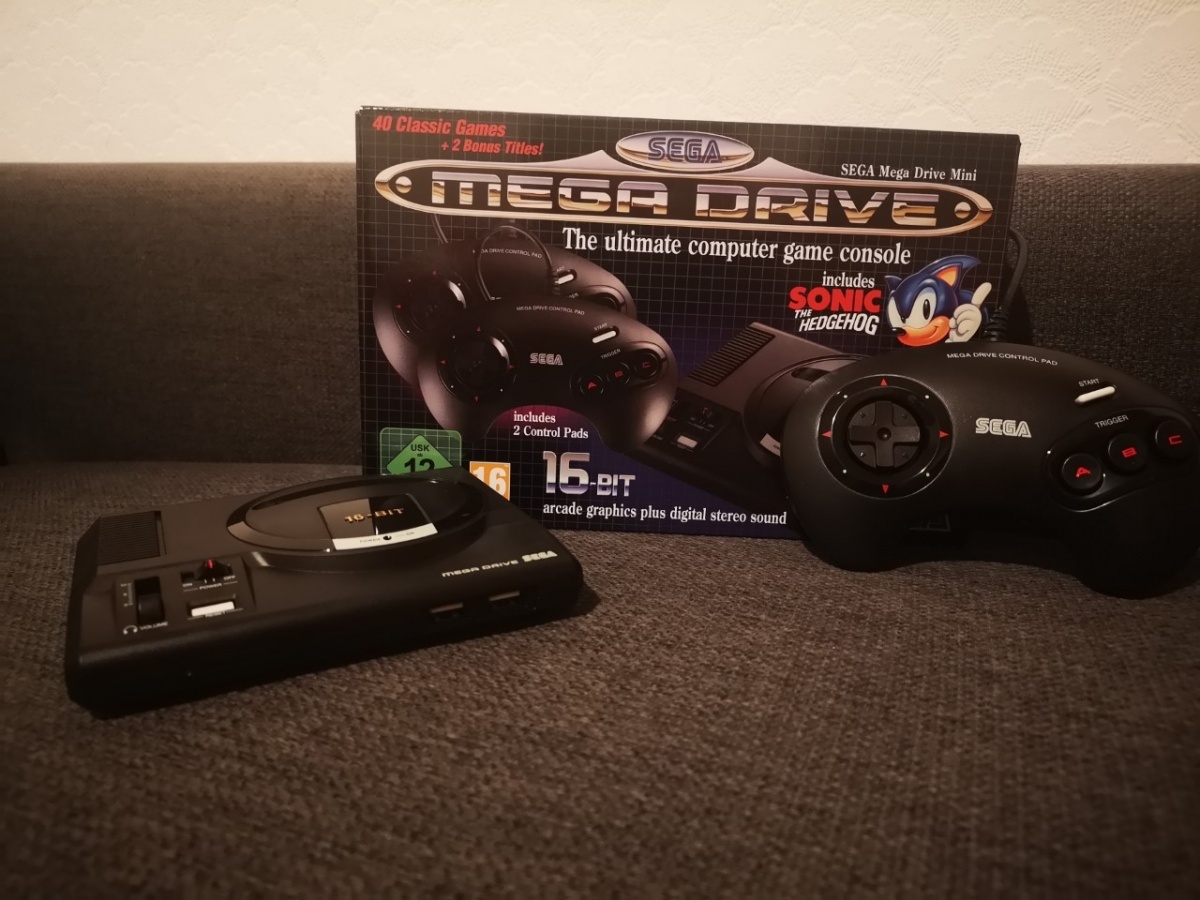 Quarter Arcades
Building your own miniature arcade at home has now been made easier thanks to Numskull, with the Quarter Arcades line-up of fully playable official collectibles. Perfectly replicating their original arcade cabinet counterparts, these 1:4 scale cabs include the original arcade ROM, authentic buttons and joysticks, internal rechargeable batteries, and real wooden shell and metal details, making them the most precise replicas on the market. These classics are amazing gifts for parents, kids, and anyone else!
 
PAC-MAN, Galaga, Ms. PAC-MAN, and Galaxian will be available for Christmas
On sale now worldwide at Geek Store, Amazon, and local retailers
RRP: £129.99 (UK) / €149.99 (EU) / $149.99 (US); PAC-MAN prices may vary.

​
Christmas Jumpers
If you have any Christmas work functions, dress down Friday's or visiting family this holiday season then get yourself a snazzy Christmas jumper from the team at Numskull. They recently revealed its range of official, knitted Christmas sweaters for 2019! Based on Spyro the Dragon, Sonic the Hedgehog, PlayStation, Star Wars, Harry Potter, Xbox, Ghostbusters, Gremlins, Fallout, and more, there really is a large choice of gaming garments! Available in sizes 2XS - 4XL (UK), these are premium quality knitted sweaters ideal for fans of their respective franchises - and perfect to gift to your friends and family.

On sale worldwide now at Geek Store, Amazon, and local retailers
RRP £39.99 (UK) / €39.99 (EU) / $39.99 (US)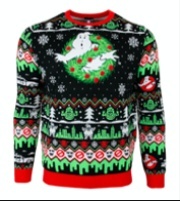 Super Mario Maker 2
(Jorge Ba-oh)

Super Mario Maker 2 is the ultimate celebration of all things Mario! The original Wii U game expanded on what was possible in a Mario course, but the follow-up elevates the experience with true sequel status. A comprehensive mission-driven campaign, boundless tools and tiles and additional themes serve up a tonne of potential for creators! Super Mario Maker 2 offers a canvas to create a truly authentic Super Mario Bros. experience - Press start, the flagpole awaits!
Luigi's Mansion 3
Luigi's Mansion 3 delivers up to its expectations, and builds on the first two entries in the series. It has the right level of challenge, varied locales, brilliant animation and comedy. Mario's plucky brother stands out more than before with superb charming characterisation and the stunning environments.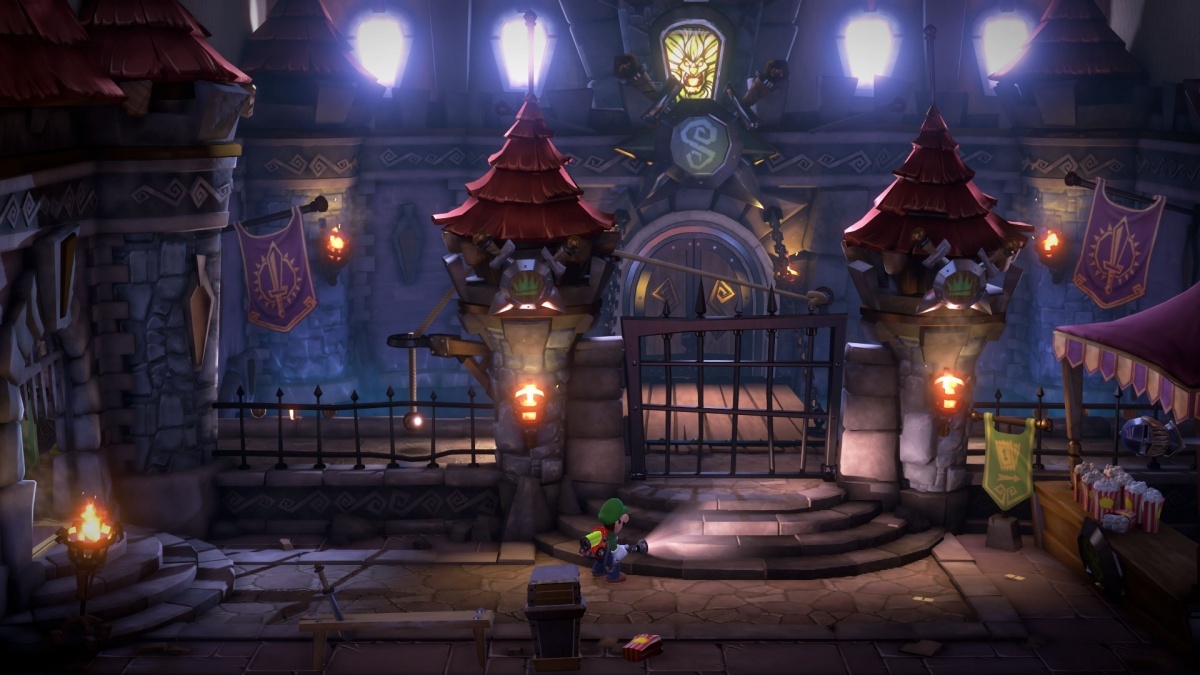 Ring Fit Adventure
The Wii cornered the casual market and therefore many consoles were gifted to non-gamers. Wii Sports and Wii Fit were so popular that they have almost become synonymous with Nintendo. Now from out of nowhere Ring Fit Adventure released and Nintendo have pumped a huge marketing budget on it and taking it on a country wide tour of the UK. At times Ring Fit can be an intense fitness workout routine that wants to get serious about breaking a sweat, while also gamifying movement through its RPG mechanics and on-screen actions. Ring Fit Adventure is strong enough to stand on its own two feet as one of the most engaging fitness games of all time. A perfect gift for those of all ages.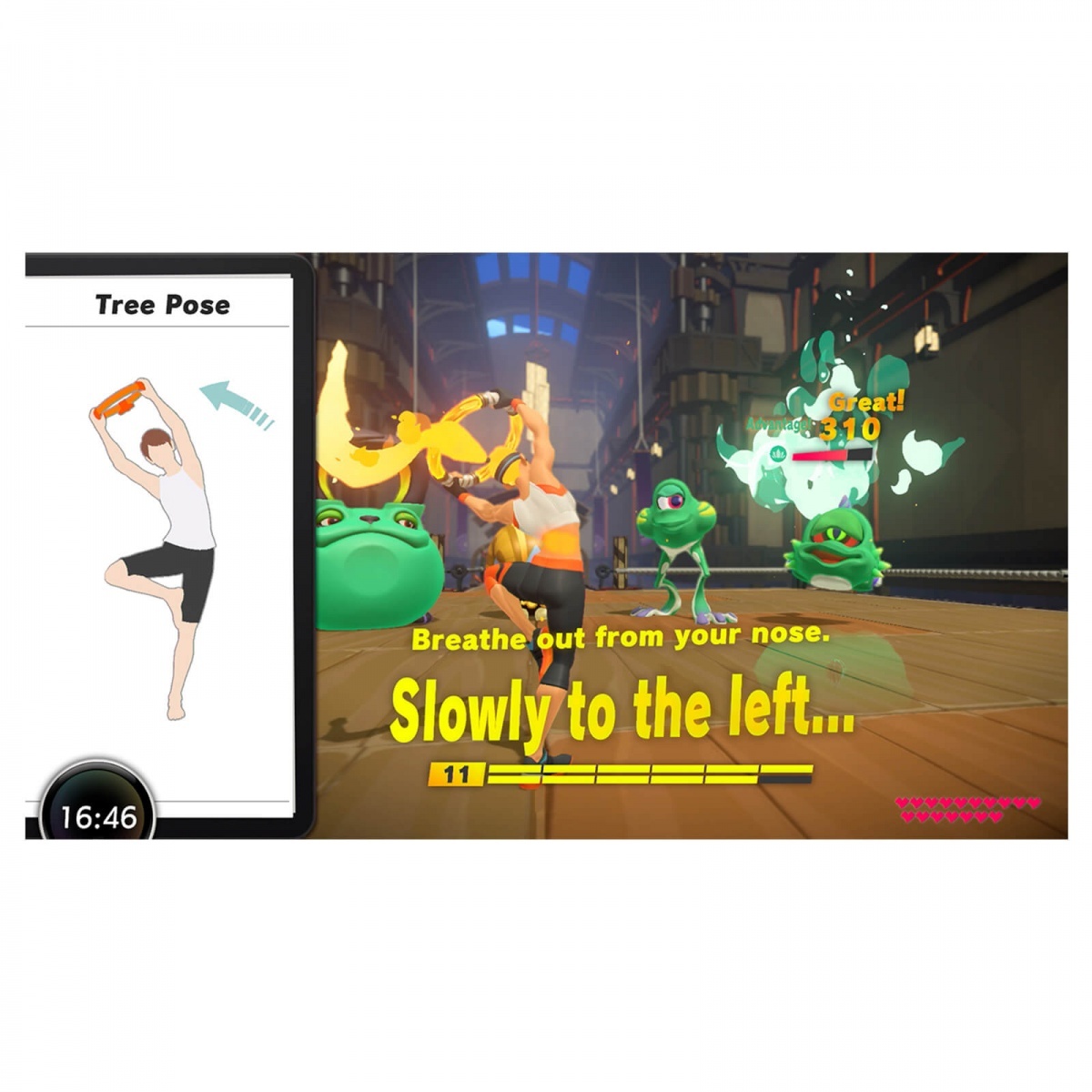 Mario and Sonic at the Olympic Games Tokyo 2020
Mario and Sonic at the Olympic Games Tokyo 2020 is an all-around solid good title that would be a fantastic gift for young children. Full of colour and recognisable characters, this is a highly fun local multiplayer game that offers a number of Olympic events which can easily get the entire family involved.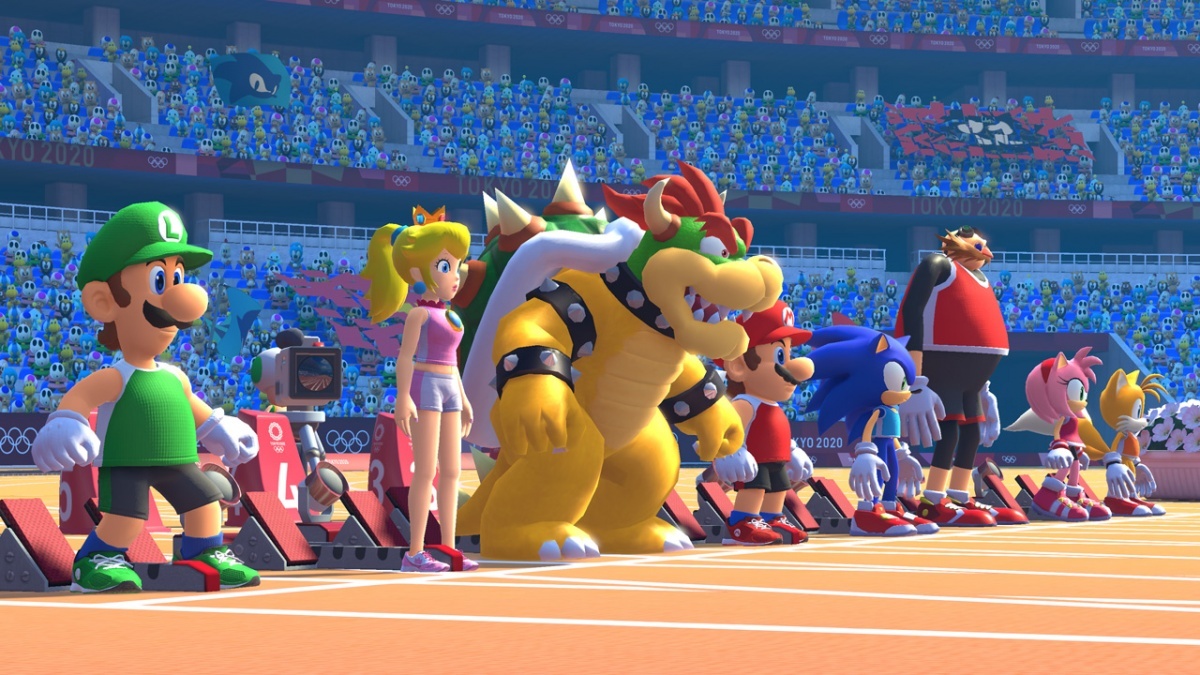 eFootball PES 2020
This Christmas consider an alternative football game. PES is the superior football sim, hands down. Superb graphical realism, and tantalising gameplay, create an experience that fans of the beautiful game should absolutely play. PES 2020 is a gorgeous title that deserves far more credit than it gets.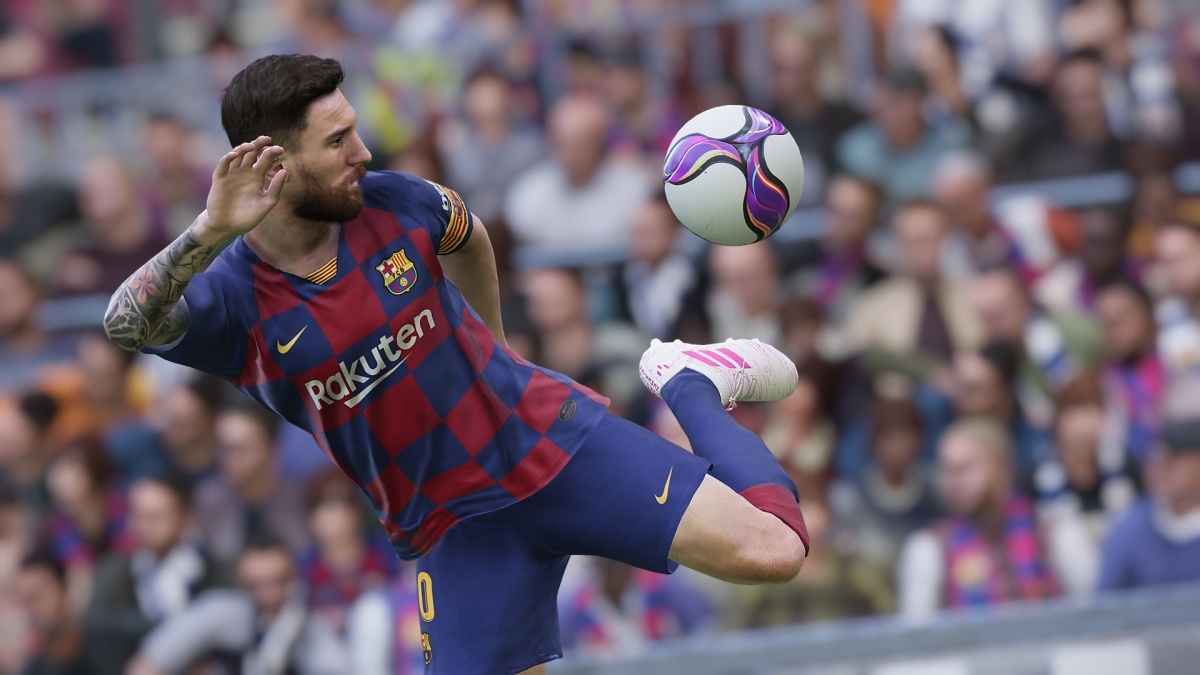 AI: Somnium Files
(Albert Lichi)

AI: The Somnium Files is a masterfully crafted narrative that makes the most out of the adventure genre. Choices that matter, and result in shocking outcomes, and the unpredictable story has a fleshed-out cast of characters. While the Switch version does have some technical short comings that can be overlooked, anyone looking for a genre-bending mystery will be sucked in to Kotaro Uchikoshi's latest and greatest opus.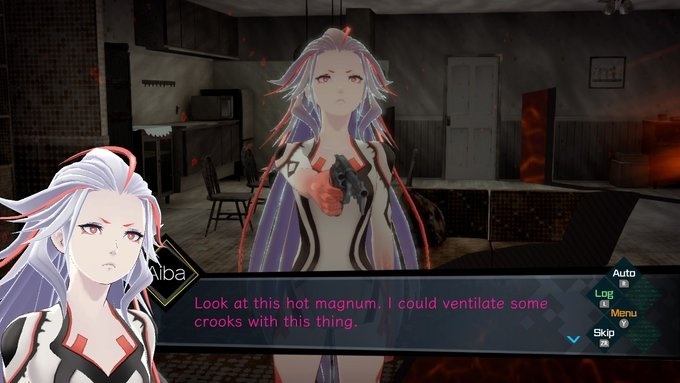 Sonic Mania Plus
Okay, yes Sonic Mania is over 2 years old now, but what was delivered with the 'Plus' package is simply outstanding.Sonic Mania Plus, restores the series back to the gold standard and it one of the best 2D retro platformers on the market. It will be revered for decades with the community who will no doubt set this as the benchmark for any future sequel to the series.
Anker PowerCore+ 26800
The Anker PowerCore+ 26800 is a beast of a power bank. There are situations where it is necessary to have large requirements for power on the move - and while this may be a rare occasion for many, there are those that need huge power requirements to keep laptops and smart devices charged up to 100%. Anker has developed a huge capacity battery, the PowerCore+ 26800, with a 30W output to ingratiate the devices it is used on and it goes without saying that it is by far one of the best power banks on the market. The elegant and sleek appearance with the ability to be able to charge three high powered devices at once, multiple times without having to re-charge the battery is phenomenal. Having such a large portable power source ensures that devices can be taken on the go, without having to be near a power source for quite some time.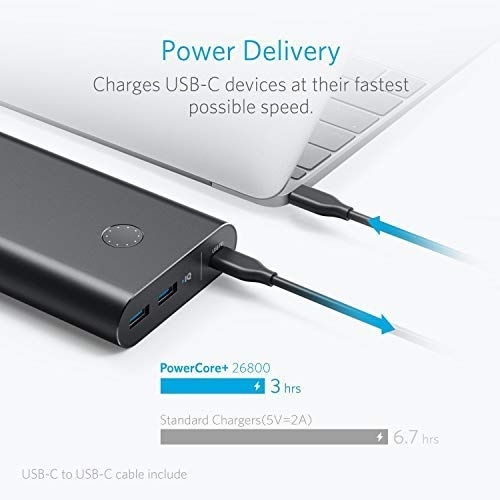 Soundcore Liberty Air Headphones
Anker not only deliver some of the best powerbanks on the market but also a huge range of audio devices. The Liberty Air headphones produce sound with enhanced accuracy and outstanding clarity. A very decent play time of five hours non-stop usage along with a charging pod that can carry up to an extra 15 hours of charge. The enhanced microphones mean that audio on phone calls can be isolated to the user to help guarantee better voice quality and cancelling out background noise. Check it out on Amazon.