It is that time of the week where Cubed3 do the weekly round-up thanks to the news provided by those lovely experts at 
GameXplain
 and 
Nintendo Life
. They have been working away posting up the latest Nintendo news every day, be sure to swing by to their channels and check out their content they make! In the meantime, be sure to stick with Cubed3 for our weekly round-up which squeezes all that juicy Nintendo news into one article!
​Tetris 99's Animal Crossing Theme Gameplay Trailer (13th Maximus Cup Announced!)​-GameXplain

Animal Crossing New Horizons is coming to Tetris 99! Check out the reveal trailer for the 13th Maximus Cup starting on 15th May 2020




Animal Crossing Localization Writer Lifts the Curtain on Sea Bass Joke (He's Also Tired of It)​-GameXplain
Tired of seeing a promising shadow only for it to be a Sea Bass? Well it seems the creator of the "It's at least a C+!" joke is tired of seeing their line too, join the GameXplain crew as they read through their Twitter thread discussing the joke and their overall thoughts on New Horizons.



Animal Crossing: New Horizons Has Already Exceeded Nintendo's Lifetime Sales Predictions​-Nintendo Life
Guess how many copies of Animal Crossing: New Horizons have been sold in 12 days? Last week Nintendo released their fiscal earning report which clarified exactly how many sales of the hit game they sold. If you haven't already seen this then be prepared to be flabberghasted when you see the numbers over at Nintendo Life who has the crazy report!
The Wonderful 101: Remastered Graphics Comparison (Switch Vs. Wii U)​-GameXplain

How does the Nintendo Switch version of The Wonderful 101 hold up to the Wii U original and have there been any noteworthy enhancements? Join the GameXplain team for a head to head comparison between the two versions...try and spot the difference!



​Switch Entering 'Middle' of its Lifecycle, More Smartphone Games Incoming, & More​-GameXplain
Nintendo's Investors Q&A has brought to surface a bunch of new details on the future of Nintendo Switch and the Nintendo's future operations. Jon Cartwright from GameXplain runs through how are the global events are impacting Nintendo?



Nintendo Announces Sales Update for Nintendo Switch hardware and software sales, the upcoming Nintendo Switch Lineup and even Nintendo 3DS sales -Nintendo Life
Nintendo unveiled a plethora of updates last week in their fiscal earnings report. We have condensed a large number of stories into this small excerpt so be sure to follow the links to each story. Incredibly the Nintendo Switch has now sold over 55 million units worldwide, considering how hard it must be to ship stock out from the manufacturers. However revised figures mean that Nintendo only expects to sell 19 million consoles in the next financial year, which would be a 9.6% year-on-year drop. Even worse, Nintendo have also said to expect delays if the effects of the current virus worsen. 
The global situation has also seen many projects sidelined throughout the year. This has been made evident as Nintendo reconfirms release windows for major Switch games, and it's a pretty small list with 2020 looking rather bare. 
In more positive news Nintendo have listed the top ten best-selling Nintendo Switch games as of March 2020. These lists are always an interesting read to see how certain games are performing over a given time, especially given that sales figures for hardware are so high. Likewise, Nintendo have also unveiled the top ten best-selling games for Wii U, 3DS, Wii and DS (as of March 2020)
It does look like the Nintendo 3DS is now on its last legs. 3DS sales see 73% year-on-year decline, with no future sales forecast provided.
UK Charts: Animal Crossing: New Horizons Reclaims Number One, Just Ahead Of GTA V​-Nintendo Life
It always surprises us to see the chart data for games sale. Especially in the UK. The chart for the week ending 9th May, reveals that Animal Crossing: New Horizons has managed to jump back into top spot. What other Nintendo games make up the rest of the Top 10?
SNK Gals' Fighters Mysteriously Removed From The European eShop​-Nintendo Life

Strangely the game, SNK Gals' Fighters, has been removed from the European Nintendo Switch eShop. So what now? Find out more from the team at Nintendo Life.




An update on a number of Nintendo Switch games coming out in the near future-Nintendo Life

Harvest Moon: One World has been announced for the Nintendo Switch, to the glee of many many fans! Launching later this year Rising Star Games and Natsume and reported by Nintendo Life.

Meanwhile, Bethesda's Mobile Version Of Elder Scrolls, announced at last years E3 might be launching on Switch sometime very soon. 

Randomly, the boxer Mike Tyson, wants to make a new Punch-Out!! game by using his cannabis company. Nintendo Life has this bizarre story with all the details.

If there are any Doctor Who fans then they might show signs of excitement if they know that a new Doctor Who game is coming to the Nintendo Switch. 
Illumination's Mario Movie Still Making Good Progress, Despite Current Lockdowns​-Nintendo Life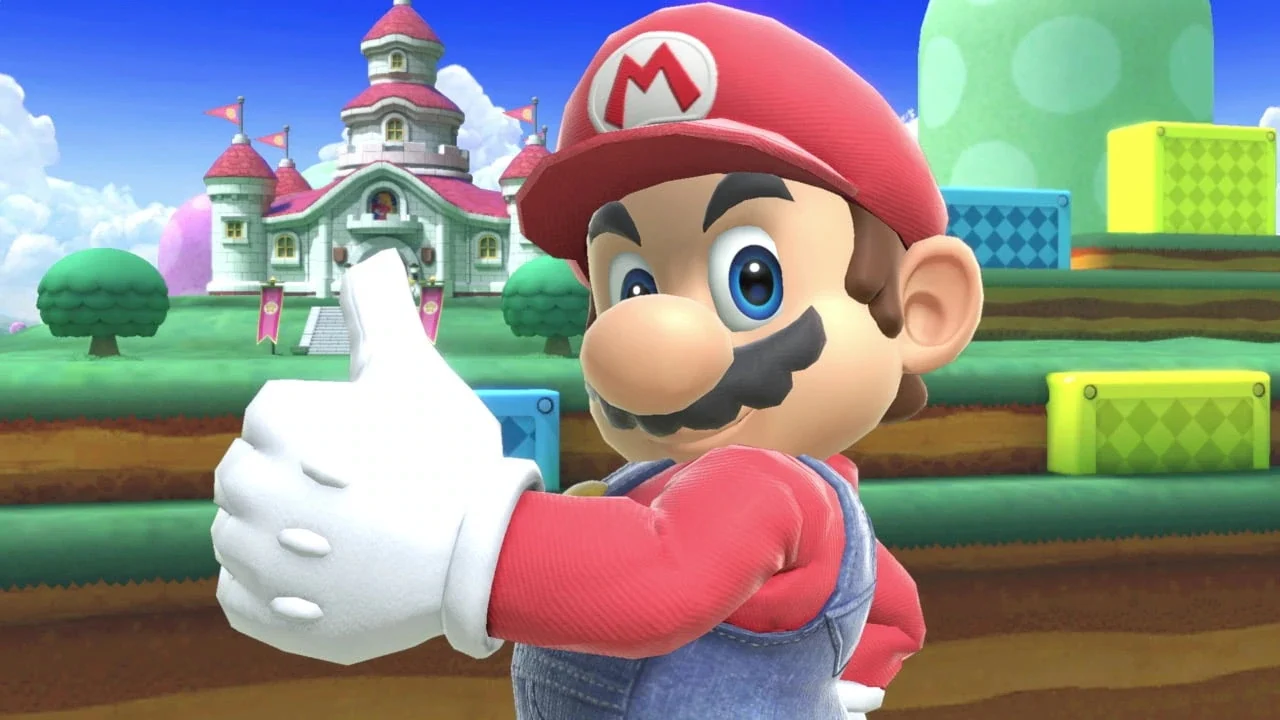 Mario is scheduled to make his silver screen debut in 2022. The last time we heard about this upcoming film was back in January when Nintendo president Shuntaro Furukawa said production was moving along smoothly. So how is it going now?
SuperMash Mixes the Worst Parts of Good Games - Game & Watch (Nintendo Switch)​-GameXplain

Remember SuperMash from the last Nintendo Direct? It looked amazing! Unfortunately for Steve, it wasn't. Check out his thoughts on the Switch version of the ill-fated game in this unique GameXplain, Game & Watch episode!