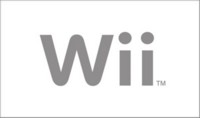 Earlier, Nintendo issued a press release about its next generation console, Wii. Interestingly, they only spoke of what was revealed at last year's E3, and didn't hype up the appearance at this year's event.
The complete press release:
Details released at Electronics Entertainment Expo, May 2005:
The Cool Look: The new console boasts high-quality materials and a smart, compact design, approximately the size of three standard DVD cases stacked together. A variety of prototype colors are being showcased during E3. It will come with a silver stand that makes the system a welcome, artistic component of any multimedia setup, whether it's displayed vertically or horizontally.
Backward Compatibility: The new console plays all games from the current Nintendo GameCube