With many gaming trends Nintendo seems to be the starter, and with the training/skills games it's certainly no exception - Electronic Arts has joined the fad with a training game based on a Japanese TV show, Dragon Zakura.
The game is based on the 2006 show series with a storyline from the Mita Norifusa manga of the same name, allowing up to four people to take place in mutliplayer (online as well, apparently) battles.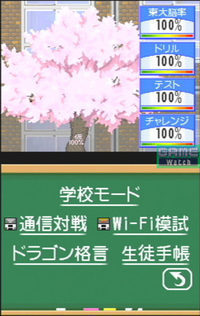 More screens can be found in the game's art album, here.
Stick with C3 for future updates.