Today's update from the official Smash Bros. Brawl website reveals a cracking new item that allows players to have a tonne of fun with some explosive fireworks!
The cracker launcher allows players to pick up a huge canon and fire blast after blast of firecrackers to engulf their foes with some lethal amounts of damage. Players can move around freely and use the control stick to alter the firing angle.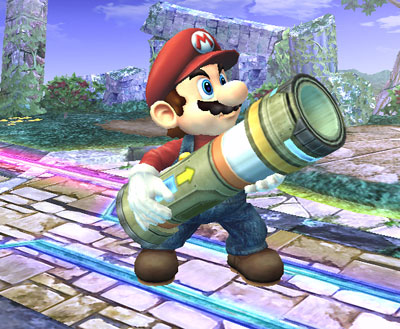 Be sure to check out the Official Site for more updates..