The latest update on the Official Smash Bros. Website this week reveals that Ike from the Fire Emblem series is set to make an appearance in the new Wii game.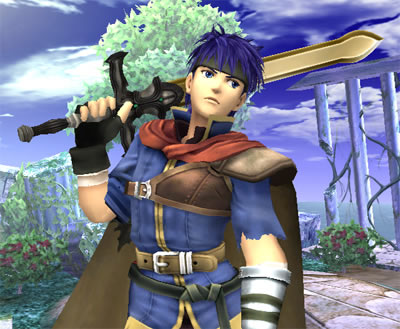 From Fire Emblem, Ike appears! The fact that he can wield a two-handed sword with a single hand is a testament to his magnificent strength.

He brings his special move "Aether" with him as he crashes the Brawl party. Try for a single-stroke finishing blow with his mighty blade!
Be sure to stick around for updates...