The latest Smash Bros. Brawl update has arrived from the official website and this time it shows that there will be boss battles in the highly anticipated Wii game.
In Super Smash Bros. Brawl: The Subspace Emissary, it's rumoured that there will be boss appearances.
This time, I'd like to introduce the first boss you encounter: Petey Piranha!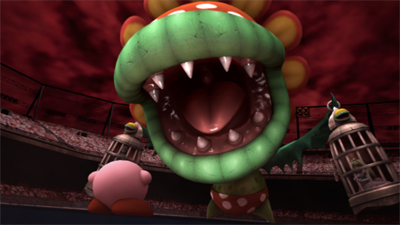 He... He's huge!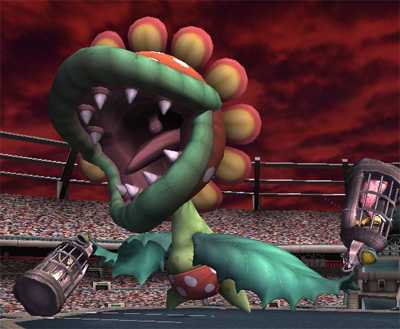 Too intense!
Locked in the iron cages he holds are the princesses, Peach and Zelda. He looks angry. Wh-what is he doing?

He's attacking with the iron cages!
You can save either Zelda or Peach, depending on which cage you damage more and subsequently break.

What will happen to the one you don't save?!
Stay tuned for further updates...