Today's assist-filled update on the Smash Bros. website reveals the addition of the funky 2d sprite series of trophies, starting with Excitebike.
Assist Trophies are trophies that come to the aid of the player that called them out.

But these may not always be solid objects...

I think that in Smash, though, appearances are rarely what they seem.

By the way, there's also an Assist Trophy for this guy.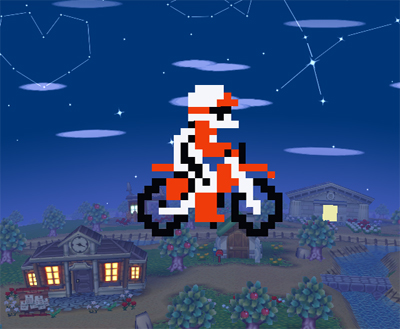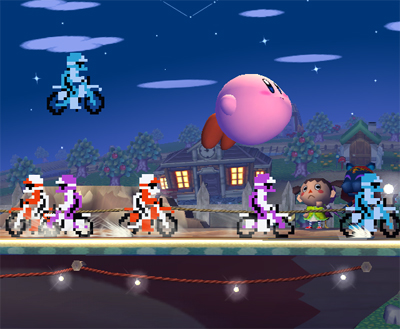 Be sure to stick with C3 for updates...