For those unhappy with Wario's new look in Smash Bros. Brawl, Nintendo has announced that his classic guise (with alternate colours) are also available to use!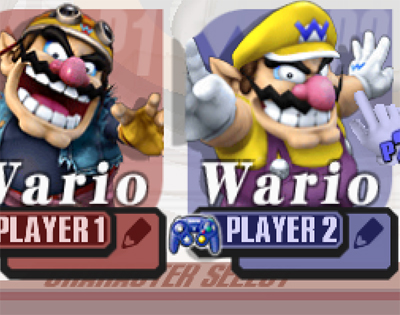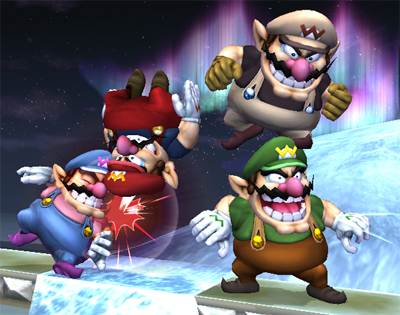 Everyone can change colors, of course. But Wario alone is special...

There may be some people who prefer this one. This is the "classic" Wario.

F-flab is poking out from his sides.

Choose him just like you would any of the other characters. This outfit appears after the six standard color variations.

Press the X or Y Button, or poke the pattern to change colors.

What's more, this version has its own color variations. What a bonus.
Despite Wario seeming to be alone in this, will other characters come with Classic various? Be sure to stick around for updates.