By Alexi Messeramo

14.05.2004

2
We love Mario. He stars in platformers, sports games but also the occasional Mario RPG. This latest iteration is a real gem, and we are very postive after our first play with the title at E3 2004...
This is basically a full in sequel to the N64 original with a few enhancements and additions to make it something a bit different and special. Mario is of course the star, who is joined by a plethora of goodies and baddies in various different scenarios. You come across various battles, with a very decent system to handle all your moves and grooves.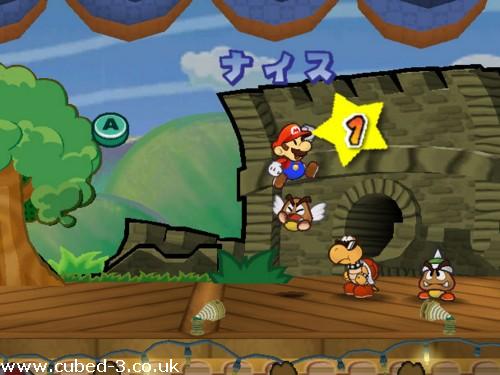 There are not masses of new additions, but the ones that are here are very well implemented. Your partner his there very own health meter, the attack and defence system has had a massive overhaul and a crowd now watches your battles. Various moves seem to please the assembled masses very much, you can perform some earth-shaking moves and the controls are very fluid and easy to use.
There were three areas in the E3 demo. One is Boggly Woods, the other Crystal Fields and the final one is a level featuring lots of Koopa Troopas and Koopa Paratroopas. The first level from the above is in a woodland setting, where we were paired with a slug...fun. His special move is the Gale Force, by hitting A enemies go flying out of the 'arena' so to speak.
Enemies consist of various beats, from Piranha Plants to insects and of course the usual puzzle based elements to conquer. Sadly, Nintendo were rushing us to get off the unit so we couldn't spend too much time exploring. Next up is the Crystal Field, where you are accompanied by Goombella, where you are up against Goombas and suchlike, a bit repetitive, but fun none the less.
Final Thoughts

Finally, the last level on show as in a castle setting, where you are up against Koopa and Paratroopas. We really enjoyed this level, as Mario could use his ability to fold into a paper aeroplane, and glide across the level (with you controlling the glider with the control stick) and get to new areas. It is great fun and a nice little touch in what was a very repetitive little demo

Developer

Intelligent Systems

Publisher

C3 Score

9/10

Reader Score

9/10 (20 Votes)

Out now

Out now

Out now

Out now