It is difficult to look back at a game that started a great franchise without the rose-tinted glasses of nostalgia. While the new face-lift might seem like all Adventures of Mana needs to survive 25 years later, once it's time to dig deeper into the experience, it is apparent that more than just better graphics and music are needed to make this gem shine in the second decade of the 21st century. Adventures of Mana is a faithful recreation of the 25-year-old original, and therefore has managed to keep all of the ageless charm it had. Its lovely story and interesting boss battles and support characters (who help the hero, Sumo, throughout the game) create a unique experience for the genre, which feels interesting and fresh even to this day, mostly.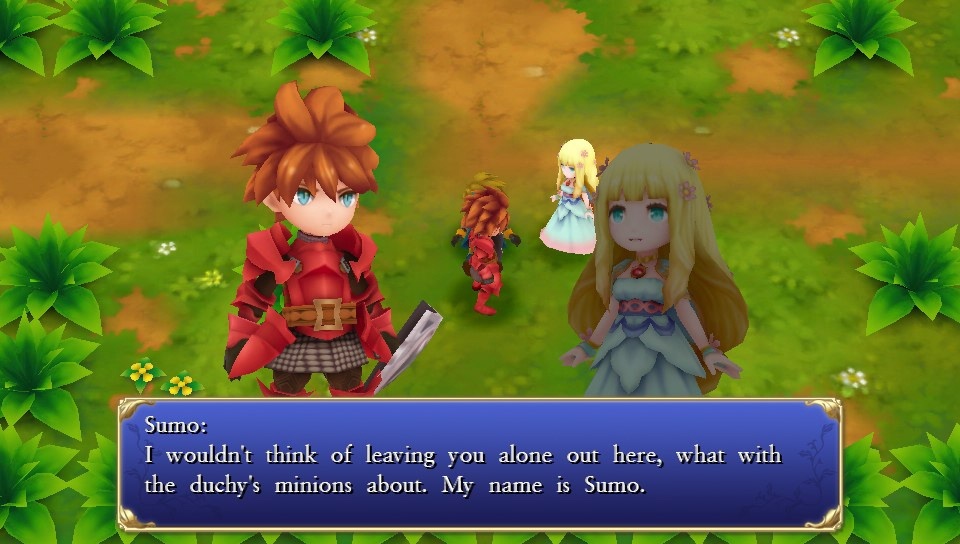 The changes from the original are not drastic at all - something that might leave some fans of the old game pleased. All that is changed are the graphics and music to better use the power of newer technology to its advantage. These alterations add new charm to what was already an extremely charming portable adventure back in 1991, and they significantly enhance the experience. The improved music is sometimes truly enchanting, and the visuals add more character to the former 8-bit sprites.
More should have been done with the newer technology to enhance the game in other aspects though, especially the gameplay. Games of the late 80s and early 90s had strong memory limits, with only games such as The Legend of Zelda able to circumvent them by using batteries in the cartridges to save progress, which was a technology still new on the Game Boy by that time, meaning the game was likely unable to save too much information. The solution to this issue - while still keeping an adventure game feel to the dungeon crawling - was to make keys droppable while making the doors lock if the player strayed too far from them, like enemy spawns.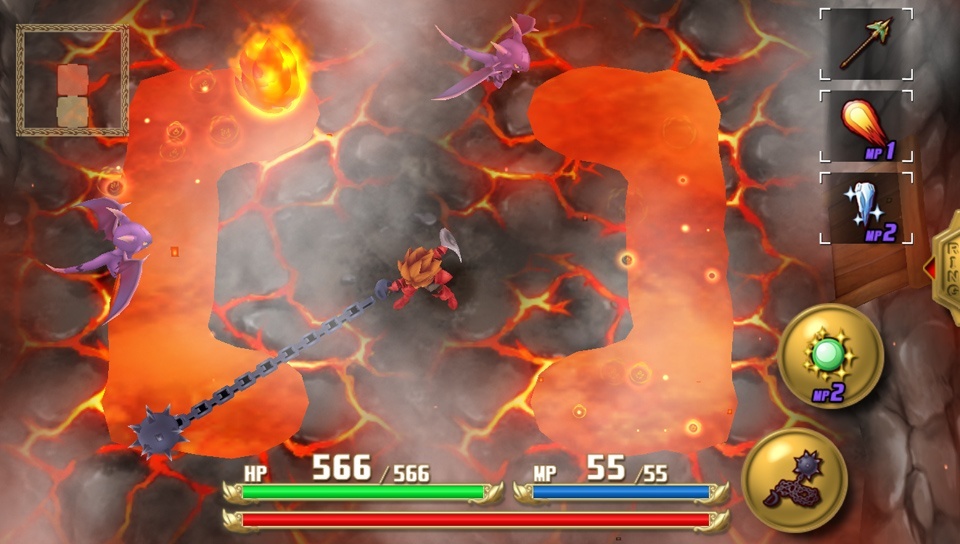 While this was acceptable back in the 90s from a portable game, as this was basically the best thing on that market at the time of its release, it does not hold up today. Nothing is more annoying than having to run back to town in the middle of a dungeon run to buy more keys to proceed through the game. Forget that, there is one thing: being stuck in between two locked doors and having to farm enemies with low drop rates for keys for a long time. Players either have to learn the lesson quick after the first time or get used to this severe and annoying punishment for running out of keys. The worst part of this issue is that it is an active choice of the development team to not remove it entirely from the game, as that could have easily been done without removing any of the charm.
The combat does, however, feel modern even to this day with a healthy mix of RPG and action-adventure mechanics that creates a beautiful dynamic between the player and the enemies. The many wonderful weapons have widely different playstyles, creating an enjoyable combat system no matter which is preferred. It is possible to get through most of the game as a solo mage or sword-swinger without much problem at all, despite only getting to play as one character. This feels very refreshing and makes different playthroughs feel different depending on the choice of sword or mana.
With all that said, when recreating an old game for a new age, it is important to look at what is good and should stay, and what is bad and needs to get fixed, especially as many design choices and philosophies of that time were based around technical difficulties not present today. Adventures of Mana fails to find these issues, and therefore recreates a game that has some outdated mechanics that plague an otherwise wonderful experience. If one is able to look past these issues, Adventures of Mana is a wonderful trip back to the past, but if you're looking for an enjoyable Zelda-esque experience, running out of keys mid-dungeon while trapped behind two locked doors might be an extreme deal-breaker.