Phantaruk is a very pretty game. Hopefully you're running a pretty decent graphics cards, otherwise the high number of assets can reduce the frame rate to an almost intolerable crawl. If the correct hardware is acquired, though, the game seems to run smoothly enough. As the spaceship you find yourself on is explored, those fluid frame rates will be needed, because this deep in space, you're not alone.
One of the nice things about Phantaruk is the terror feels almost palatable. Even in the early moments, an emergency broadcast can be heard echoing through the halls of the ship. The closer the player gets to the source of the beacon, the louder it is. The sense of realism makes the feeling of dread steadily escalate. Unfortunately, the more mundane tasks drag the experience down.
Survival horror has never made the small moments count particularly well. While there are a few exceptions, survival horror is all about the reveal and the chase. Phantaruk seems to relish in this these big moments, because the moments in between are incredibly tedious. It follows the most basic "find an item, interact with it, press on" set up that seems trite at this point.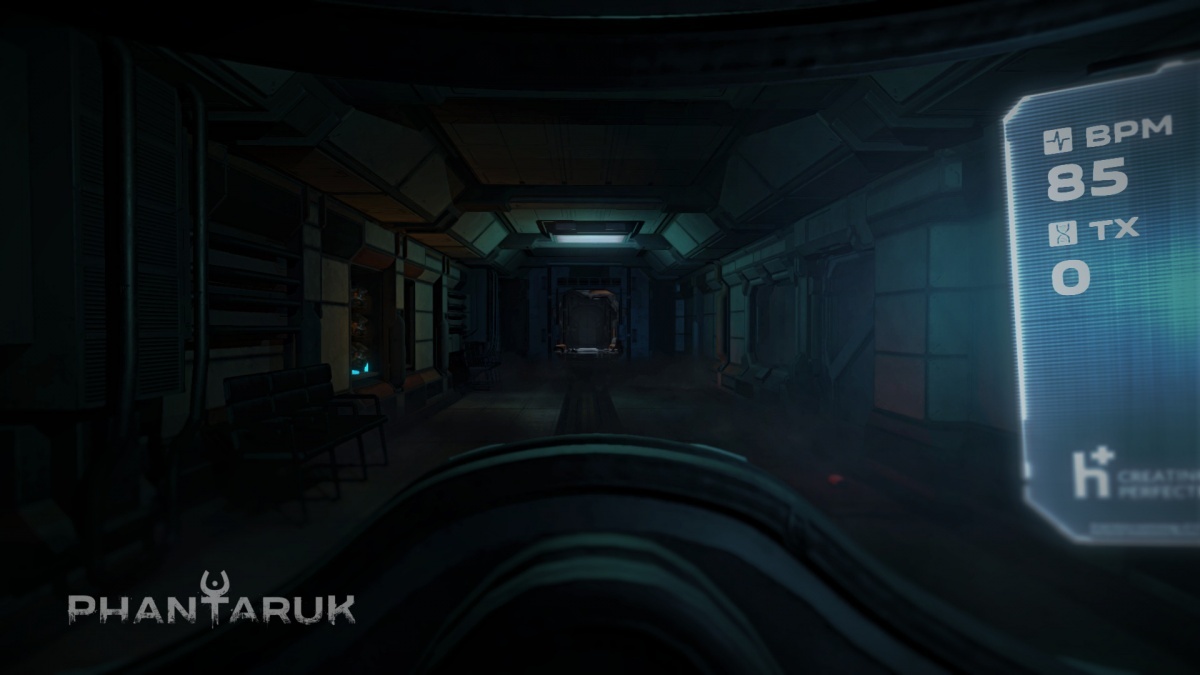 Add in the incredibly cumbersome monitoring of toxins, and this mix becomes almost intolerable. The balancing is fairly broken, leading to a lot of your time, especially further in, being such a constant threat to your survival that they need to be the primary focus most of the time. This distracts from the tense atmosphere and the lumbering beasts waiting to destroy the player.
The monsters are, despite everything else, freakish and a real joy to look at. Though they follow the same formula of hunting the player like in so many games, they themselves are absolutely nightmarish. Their AI seems to give them their own life, too, as they won't always notice the player immediately, as they should. Normally this would be a broken mechanic, but the fact that they continue to seem lost in their own world makes a lot of them seem even more realistic. Even the monsters that hunt relentlessly, though less realistic, will definitely keep you on your toes. It's just a shame these moments aren't more frequent, because the calm between the storms is dreadfully boring.