A lot of what made this title so unusual for its time is the complete lack of anything involving conflict. Dear Esther features no obstacles, no puzzles to complete, and no enemies to overcome. The only goal is to advance across an overcast island, and listen to the musings of a man who is clearly troubled about the loss of his wife.
In a lot of ways, it's not what most players think of as a game. While a heavy narrative focus isn't unheard of in games, especially with the likes of visual novels and RPGs that saturate the eastern markets, there's something about the presentation in this title that definitely gives it a feel unlike any game before it.
Each of the four chapters takes less than a half hour to walk through, and each section consists of a mostly linear stretch of the island to slowly trek across. Each location offers an audio log from the game's narrator at set points, each offering keys to the island's current and former inhabitants, and most importantly, what happened to a woman named Esther.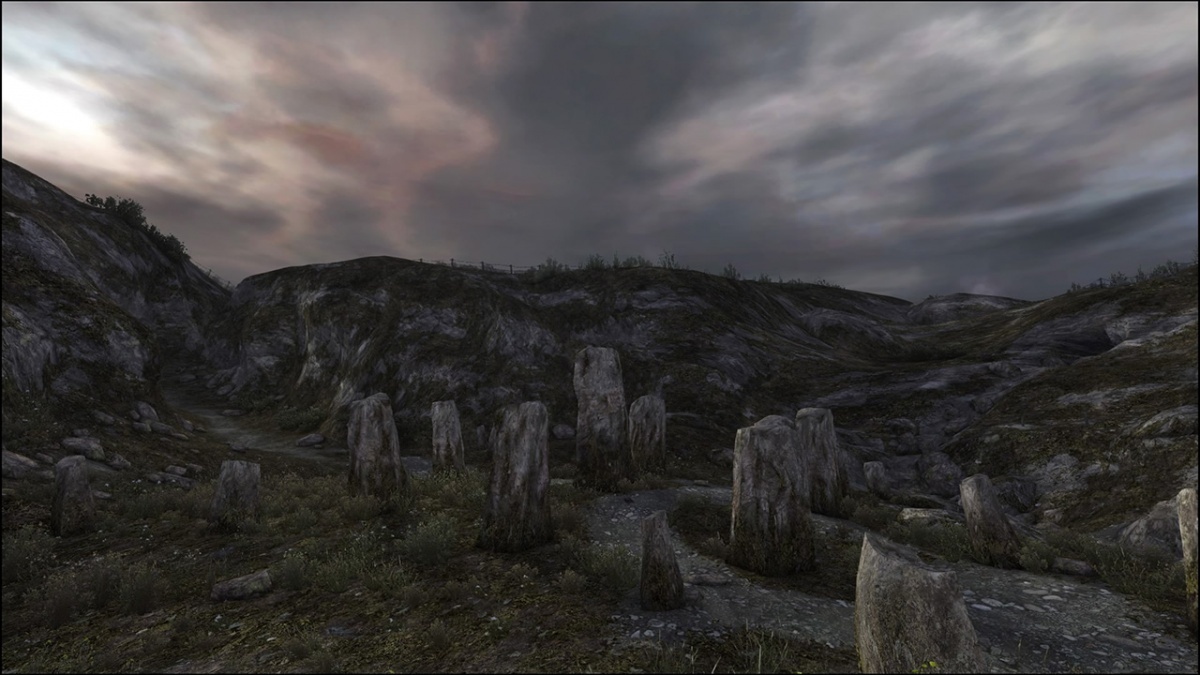 Dear Esther is an interesting experience, even among games like it, largely because it can radically change from playthrough to playthrough. Whereas most environmental exploration games consist of a single, preset narrative, each and every playthrough of Dear Esther features some minor changes to the environment, mostly through minor details in the world, and also through the audio logs that are presented.
These changes can radically modify interpretations of the game's story, especially with the changes in regards to the audio logs. Given the nature of the narration and the in-game world, it can completely change the nature of the game. It's entirely possible that no two individuals will experience Dear Esther exactly the same way, and that's truly an amazing feat for a game of any calibre.
This release also features a chance to walk through the world with developer commentary, which provides awesome insight into the game and its development. It's worth running through the game several times anyway, given its short length and divergent story, but the developer commentary is definitely worth delving into, especially for long-time fans of the developer, The Chinese Room.