Shadow Heroes: Vengeance in Flames has a very bipolar feel. Certain aspects are really well done; the units have cool anime-esque aesthetics, and there is a 'codex' full of history. On the other hand, there are severe wrecks where the GUI simply does not work, as well as glitches and frustrations cropping up that get in the way.
The general idea is to flood the other side with units in a tug-of-war affair. Starting with enough money to buy a few units, they will spawn every 30 seconds, marching off to die. At the same time, they create money that slowly accumulates until more and more units are bought on both sides. The idea works out pretty well in theory, and it can be really fun seeing a wave getting close until your wave crashes back and pushes on them.
Vengeance in Flames is so far very short. The current campaign can be beaten in about an hour, the story is released in episodes, and, unfortunately, the tale itself is not captivating enough to really care about what happens later on. To try and lift things, there are other matches where gamers can play online, or survival modes to try out.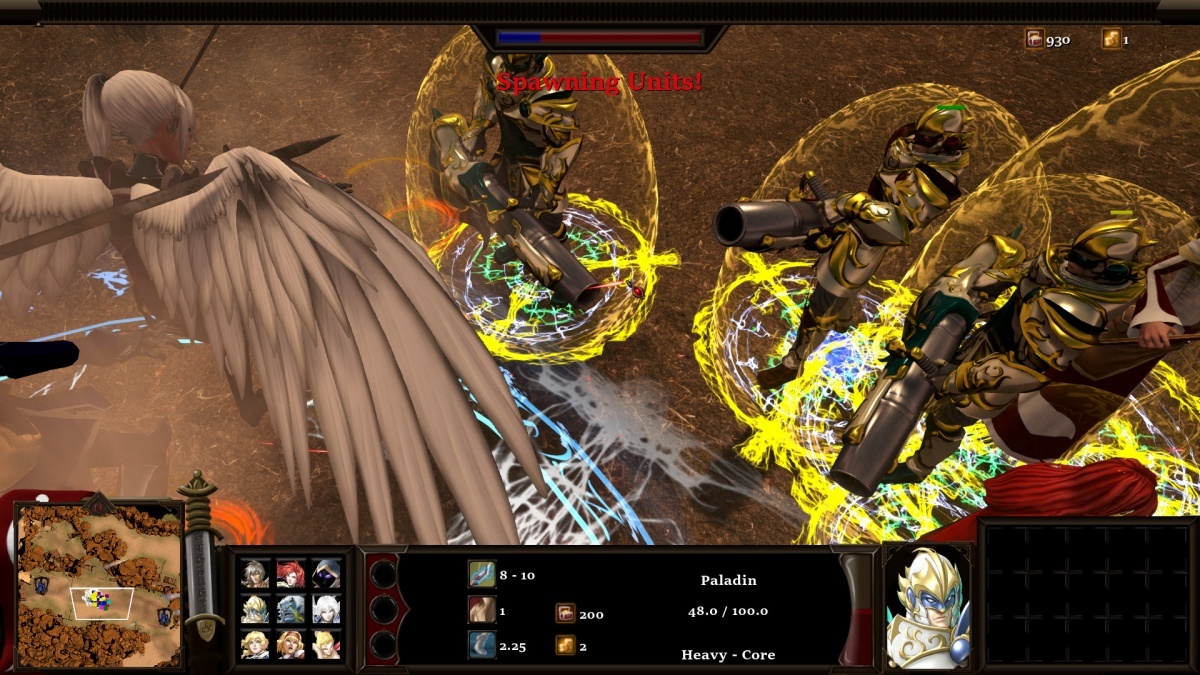 One of the better features is an 'item store' where you can buy improved items so that each unit can be better equipped in battle, and is a good way to encourage grinding. The idea, and most of the execution, is pretty good when things are going right. The problem is that it is just way too glitchy, and it is simply too hard to do anything you actually need to be doing. There are basic aspects lacking, like being able to mass-buy units, which leads to the frustration of click-place, click-place for something that should be about two button presses in total.
Even this is ultimately forgivable, but there are just too many weird glitches and bugs, like trying to equip units is extremely problematic - clicking on multiple units is very unclear as to who is selected, what is selected, and so on. The ubiquitous drag-box selection does not work for unit selection, either, which can be frustrating given the fast-paced nature of the game.
When things are going smoothly, Shadow Heroes can be enjoyable, but a variety of problems, like the normal tug-of-war mode being buggy, is hard to overlook. Often units will just wander away to corners of the map, along with other similar problems. The idea of buying units for your spawns is decent enough, but again the difficulty of doing this is simply impossible to execute in real life.