First off, it's important to note this is a Team Pack, not a Level Pack. As such, there is no story level here - just the Adventure World and the new characters to use - with this world being a mishmash combination of Kingston Falls from the original film, and a section of Manhattan including the Clamp Enterprises headquarters.
Christmas has always been closely linked with Gremlins, and it is in abundance in the Adventure World, with all sorts of decorations, trees, and snowfall all around. It perfectly captures the nature of the films, and is filled with characters from both of them, giving out the usual Dimensions missions themed around parts of the movies. The problem with this pack, though, is that most of the missions and quests have nothing to identify them as part of the Gremlins story, other than the character giving the quest.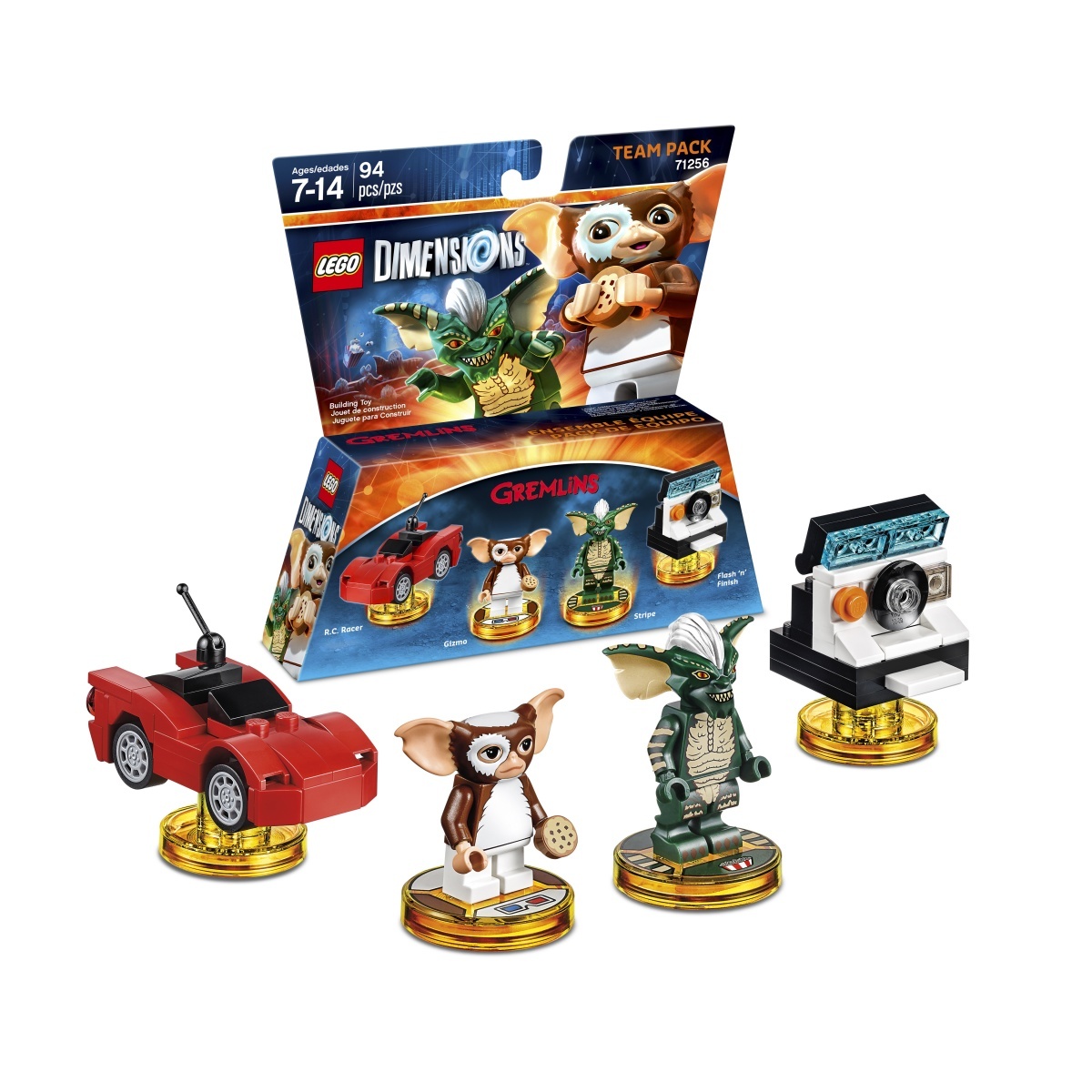 This is often the case with Dimensions packs to some extent, but the majority of the content really could be from any other movie, with just a Christmas town the only distinguishing feature. It's a shame, as the source would have worked fantastically as a story mode to play through. Being a Team Pack, there are four physical models here instead of the three within a Level Pack, and these include two vehicles, a rideable giant Polaroid camera, and an RC Car, both made from generic bricks with no unique pieces, and two custom exclusive mini-figures based on Gizmo and Spike.
In game, Gizmo has his signature bow to explode blocks, and even grapple or swing, while Spike can cut vines (Thankfully! There are too few with this ability), dig, and use acrobatic sections. You have to wonder, however, who LEGO is targeting with its releases. With so many dedicated to '80s franchises and old school games, it's pretty clear they know who their audience is, and it's not just kids. Luckily, that trend is going to continue, too. With the upcoming wave 8 including The Goonies and wave 9 including Beetlejuice, there's plenty more '80s greatness still to come!