It needs to be stated immediately that A Normal Lost Phone is best played with as little knowledge of the game's plot as possible. It's short, clocking in at roughly an hour and a half, but it's very much worth experiencing unspoiled. At its core, the narrative is about diving deep into the heart of another person; in this case, a teenager - Sam - who has just lost their phone. Their text messages hint at previous relationships, their day to day life, and the tensions they feel at home and at school, but to learn more requires figuring out how to turn on the phone's Wi-Fi in order to rummage through all of Sam's apps.
In many respects, this is a detective story in its purest sense. There are no tutorials or helper characters to nudge the player in the right direction. Rather, the onus is on whoever is handling Sam's phone to pay attention to the text and personally discover how to proceed. Typically, this means focusing well enough to pick up on Sam's quirks in order to guess their passwords, but there are one or two instances where the solutions require an out of the box approach to problem solving. There's a genuine thrill to combing through every little detail in order to unlock access to a new app.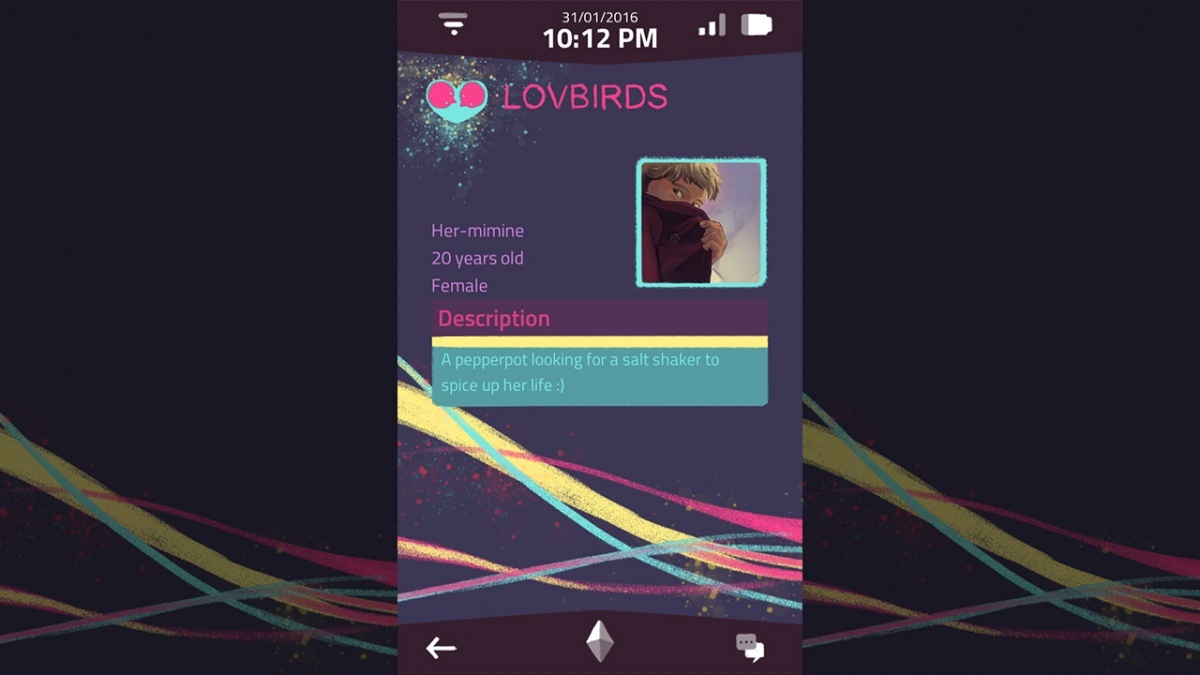 While the phone can be navigated well enough with a controller, the gameplay transitions magnificently to an undocked Switch. The tablet's structure perfectly emulates the feel of using a phone. Thanks to the touch screen, actually scrolling through Sam's phone and going through the texts adds another layer of immersion simply not present when playing with a controller. To add to the immersion is Sam's personal playlist shuffling in the background, with a considerable amount of track variety that still somehow feels appropriate in any situation. With the music blasting from the Switch itself, it's hard not to feel like the undocked tablet isn't really a normal lost phone.
Writing-wise, A Normal Lost Phone does occasionally slip in an unnatural piece or two of text, but, for the most part, the script is solidly written. The actual progression of the tale is well paced, and all the important texts leave a strong impact. The messages between Sam and their parents stand out, especially. There is a sincerity found in the emotions at play, and knowing the truth behind Sam's phone recontextualises the entire narrative in a meaningful way. It's an inherently visceral experience that showcases human nature in a raw, unfiltered manner.
A Normal Lost Phone is unconventional and, at times, hard to process. The intimate nature of rummaging through another person's phone hits incredibly hard. In less than two hours, it's easy to attach and relate to Sam and to empathise with what they are going through. Without spoiling, this is a story about discovering one's self and learning to accept that discovery at all costs. Rarely does a visual novel feel so in-sync when it comes to narrative, themes, and gameplay. It's heartwarming, painful, tragic, and uplifting; it's human.