On the surface, Parklife sounds like it would be a simple asset add-on. The focus is on parks, a feature the game has had since launch. Parks serve to offer leisure to in-game citizens, and are a crucial part of keeping them happy. Somehow, Colossal Order has managed to turn the whole idea of an asset drop on its head, though. Yes, Parklife adds new buildings and models to the game, but it does it in a way that's not only unique, but should serve as the model for city building DLC going forward - not just for Cities, but the whole genre.
Assets aren't simple drag-and-drop here. Parklife challenges players to zoom in to street level and actually manually place everything. The fence around the park, walking trails, each building, plaza, park bench, rubbish bin, kiosk - all of it is completely customisable. Some of it may have little-to-no effect on actual gameplay, but that's beside the point - this is a game about making your city yours, and this is probably the first expansion to really expand on that.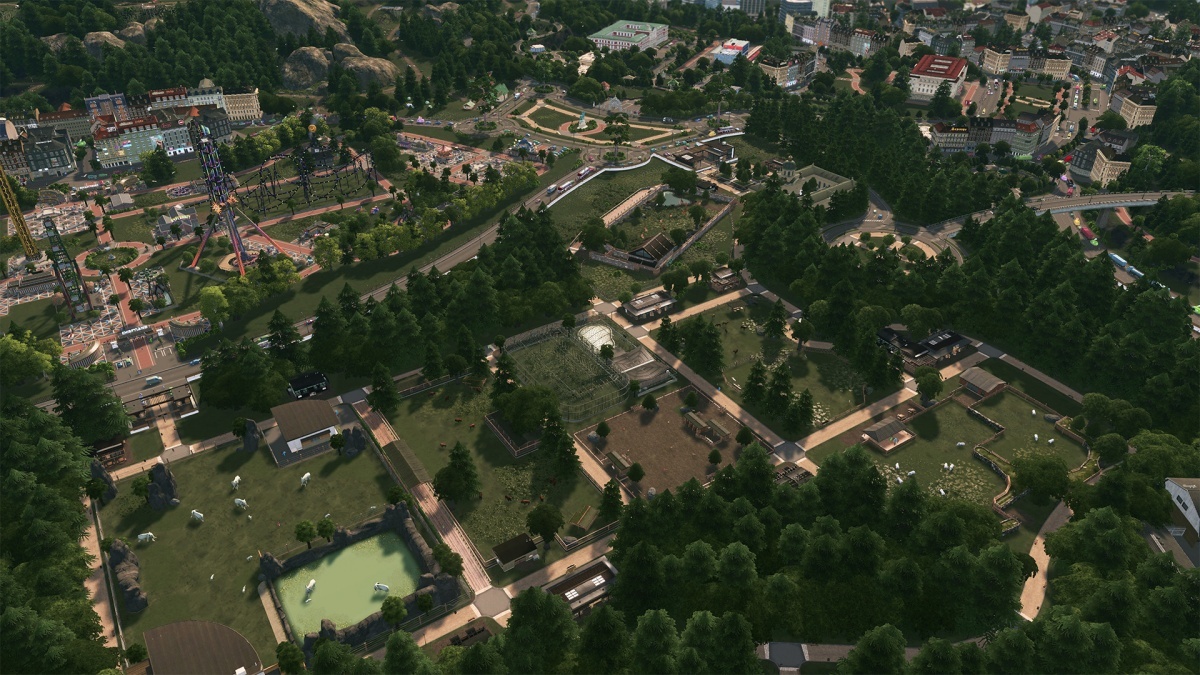 Parks aren't just limited to grassy areas meant for relaxing, either. The expansion includes amusement parks, nature reserves, and zoos. The developer went hog wild on this DLC, and it shows: new assets, new gameplay methods, and new citywide and street-level features appear here. It's not all relegated to parks, with other aspects of the game getting a few updates, as well, like transportation and a new unique landmark.
The only downside to the DLC would be in its cost, but it's far from an insulting price-tag. In the greater scope of the industry, it might hurt a little to think something like Parklife costs almost as much as, say, a major expansion for Skyrim that would add dozens of hours of gameplay, whereas with a city builder, it's more often than not a slight refresh of what was already established, but this is still by far one of the best DLCs for Cities.