Although Happy Birthdays does make an attempt at having a story, and a rather sincere one at that, it takes a serious back seat to the simulation angle almost immediately. Even in the story mode, where the narrative does feature a key role, it doesn't come into play all too often, giving way for the gameplay to take centre stage.
Gameplay consists of leading a cubed world's fauna and flora through evolution by managing its many resources. Air temperature, sea temperature, sea level, altitude, moisture, and general geography all affect the world at large and the simplest of actions on the cube can cause enormous change thousands of years down the line. There are two main categories of play: Micro World, where interaction with the cube occurs on a direct level; and Macro World, where time can be turned on or fast forwarded to see how the cube will take shape after previous edits to it.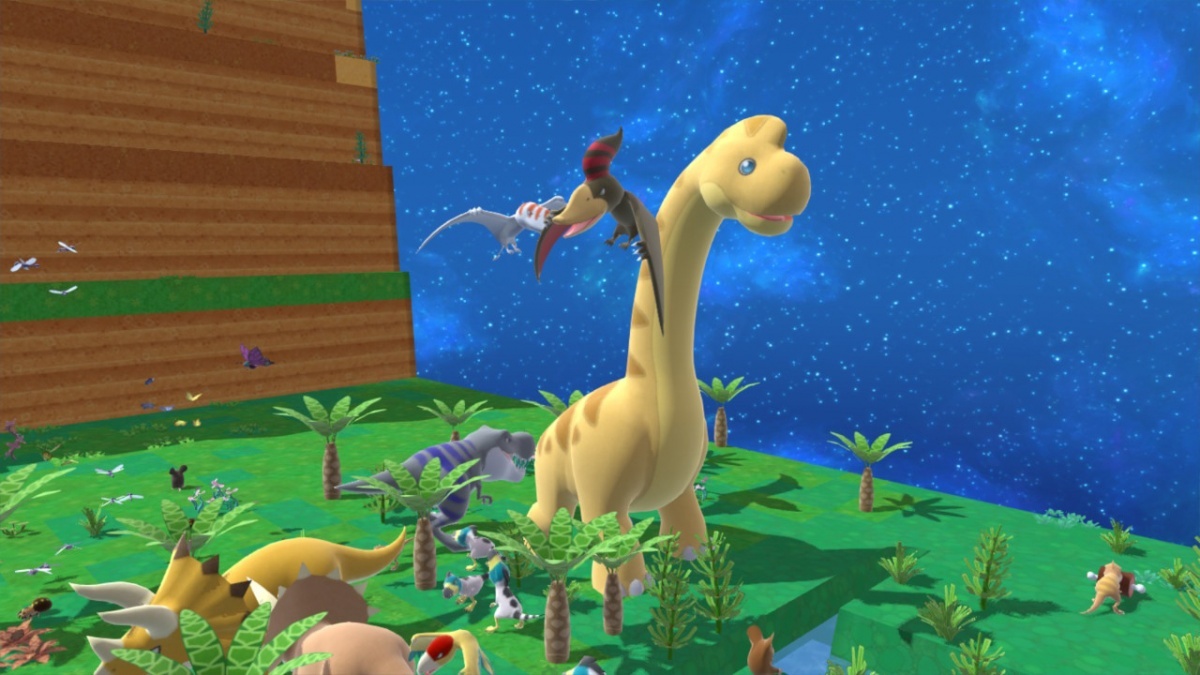 Early on, interactivity with the cube will typically happen exclusively through terrain management. By lowering or raising the terrain, the cube's temperature drops and rises, respectively. Temperature plays a pivotal role in sparking evolution, with evolution specific missions requiring an exact degree of temperature to trigger change. Moisture is also required to ensure evolution happens, but there's a bit of leeway to how moist a cube can be, whereas the temperature requirements are rather strict.
Being in the Micro World and playing around with the cube is easily the best part of the entire experience. Shifting and moulding the environment, capturing newly evolved flora and fauna to level up, and simply getting a chance to appreciate Happy Birthdays' aesthetic gives way to some charming moments. Getting into the rhythm of changing up the cube becomes quickly engaging, and it's easy to forget that it actually takes quite a long time to reap the fruits of labour.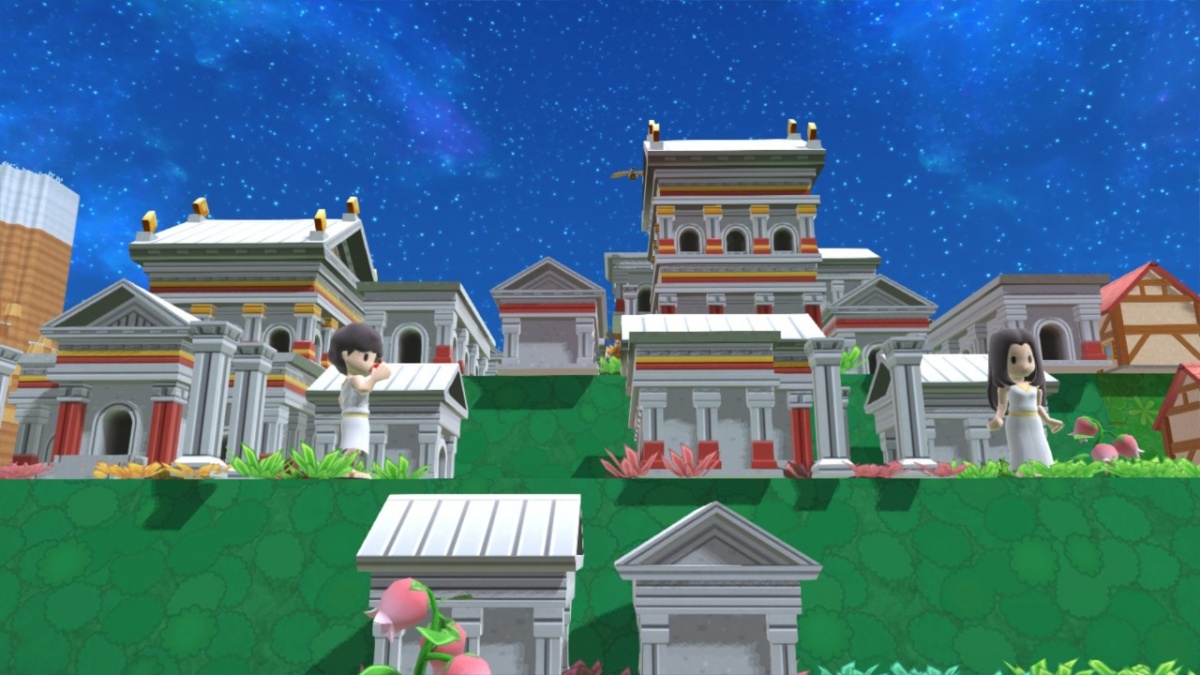 By far the most frustrating part of the entire experience is the amount of time it takes for evolution to actually kick in. The Macro World exists solely to watch the cube develop from afar. There's a health system in place that drains when time is fast forwarded, but it hardly matters in the long run and basically exists so players are forced to slow down and actually take in what's happening to the cube. It is an incredibly slow process, to say the least, and not one at all suited to all play styles. This is a game very much designed with a methodical touch in mind. Simply trying to rush through will ultimately lead nowhere as the experience is inherently slow paced.
The issue is less that it takes time for the world to evolve and more that the Macro World doesn't offer anything to fill in the downtime. It's not possible to fiddle around with the Micro World while the Macro World progresses time, for instance. Conceptually, the idea of one small act early on causing change later on is phenomenal, and these instances, where everything comes together, shine as the highlight of the simulation. Unfortunately, they do take some dedication to come to life.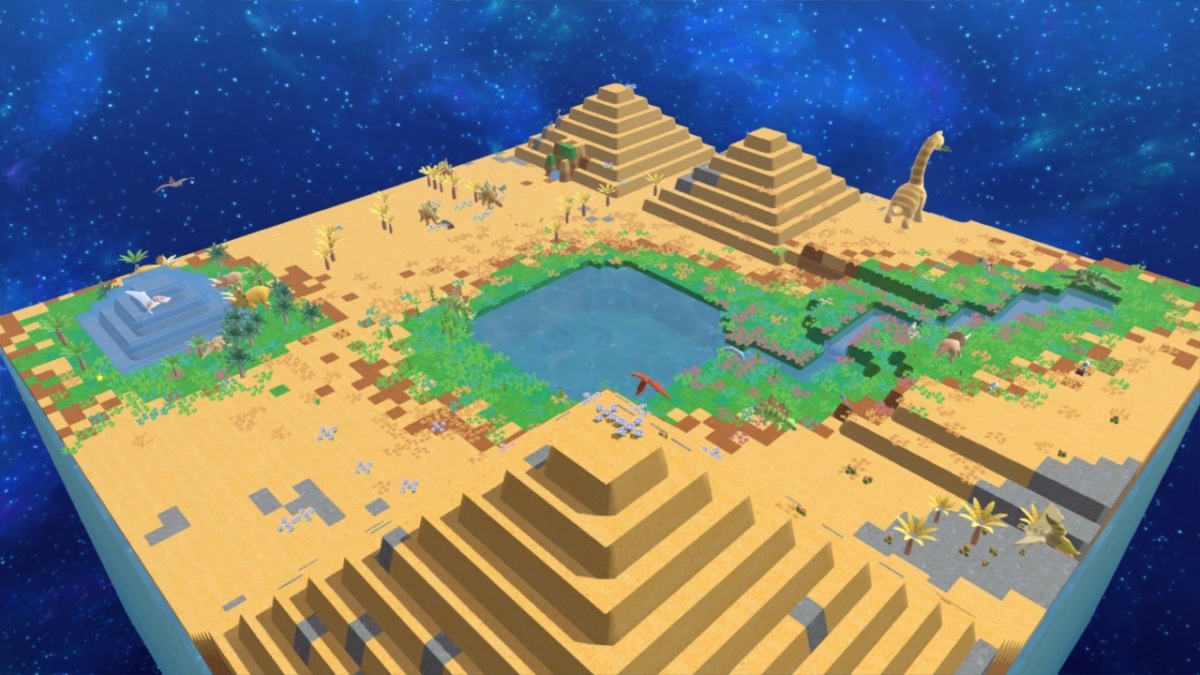 For anyone looking for a less demanding time sink in the same vein, there are in-game challenges that take advantage of the core mechanics on a smaller scale. They in no way replace the main single-player in terms of content, but they are a respectable alternative, and do manage to show how the concepts at play work in tighter, more controlled environments. There's also Free Mode, which drops the pretence of narrative altogether and allows for a fairly true to form simulation without any interruptions. It even allows data to be imported from the main mode so players can start off with a familiar base and build off it without the restriction of missions or plot.
There are skills that can help speed up the process of evolution, or just tweak the cube enough to hit evolution requirements, but they don't play much of a role until later on. Even then, their uses are circumstantial at best.
Happy Birthdays is an odd title and not one likely be purchased by anyone on the fence. It caters to a very specific crowd in a very specific way, but it does so elegantly. There's a bit of an issue with how much gameplay the player is actually in control of, but, for the most part, Happy Birthdays offers a memorable experience that plays to its strengths more than its weaknesses.