Created in 1999, German developer Shin'en has gained notoriety amongst a number of Nintendo fans. Known for their small staff size, yet impressive technical prowess, Shin'en is often the team that can best showcase the visual ability of Nintendo hardware, outside of the Big N itself. Notable examples include Iridion 3D and its follow-up on Game Boy Advance, Jett Rocket, FAST Racing League on the Wii's WiiWare service, and Nano Assault Neo on Wii U. One particular title has made the rounds on all recent Nintendo machines, and even the PlayStation 4, that being their puzzler title Art of Balance, which now arrives on Nintendo Switch. Does this stack of blocks withstand the test of time, or fall apart on a new console?
Right from the title screen introduction, Art of Balance evokes a sense of calm and tranquillity making great use of a mellow yet somehow inviting musical beat, and the backdrop of a ripping pool of water. This theme continues right into the main mode Arcade, that consists of eight worlds and 200 levels to play, each with different themes and music.
Though the premise of the game, which primarily involves placing blocks of varying sizes onto a platform and making sure they stay in place for a timer to finish, does sound stressful on paper, the instant retry system, and quick loading screens encourage repeat play, and that essential 'one-more-go' factor, doubly so for Handheld mode.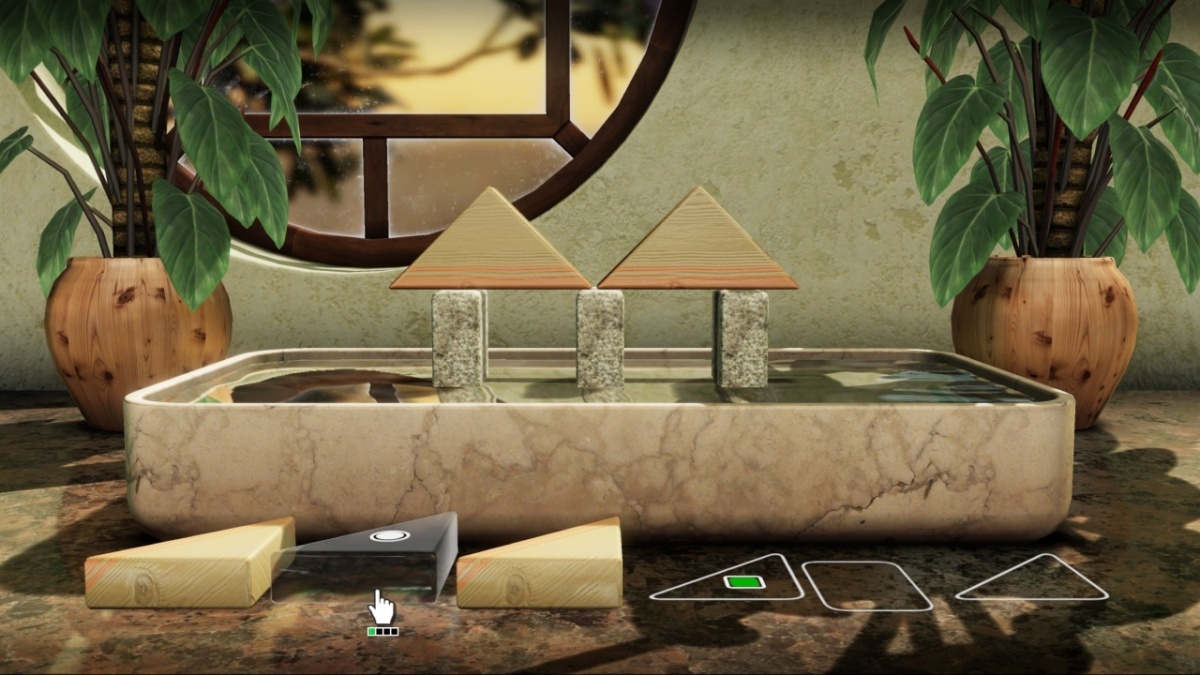 Controls are as simple as can be, with analogue stick cursor movement and button input or the portable-only Touchscreen sliding and menu selection. A recent update has added gyro motion control, that works superbly well with a single Joy-Con, and very non-intuitively on a Pro Controller. Up to four players can connect up for a number of modes in the game, like Tower Tumble, which is essentially a virtual game of Jenga, Endurance which gives the challenge of clearing multiple puzzles without failing three times in total, and the self-explanatory Infinity of endless pieces to place. One other mode worthy of mention is Swift Stacker, that aside from the ruleset of versus puzzle-solving competition, offers a couple more features; two or more can connect Switches together to play wirelessly, or compete online singularly or paired up in teams.
Though all versions of Art of Balance contain a vast number of puzzles and multiplayer variety to enjoy, as well as an Awards list to try and clear, this version of the game offers little different over its predecessors, even visually, and even if by virtue of Switch quality of life improvements it can be considered the definitive edition. That said, the physics and gameplay structure itself is as solid and enjoyable as ever, so Art of Balance is still a strong recommendation to puzzler fans that haven't played it before.