Innovation in FIFA titles has dragged to a near-standstill in recent years. With the next generation of consoles releasing imminently, EA could be forgiven for holding off on massive changes until they have superior hardware to work with and, for the most part, they have. Funnily enough, however, FIFA 21 feels more refreshed than the series has in years despite the disappointing lack of graphical improvement. In this regard FIFA 21 is very much a swan song for the current gen, with the franchise likely holding out for the PlayStation 5 and Xbox Series X/S before sweeping visual adjustments are made. Still, there are enough new bells and whistles to keep FIFA fans sated for the duration of the coming year.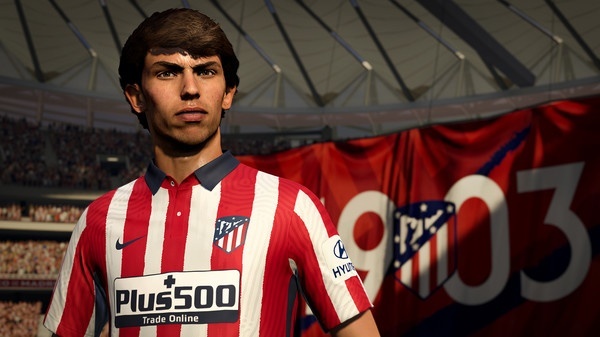 In a word, the gameplay clicks so much better than it previously has. Pacy players are rapid without feeling overpowered and the AI has been tweaked to feel more realistic both in attack and defence. The agile dribbling system - the effectiveness of which is determined by each player's ball control and dribbling stats - makes possession of the ball feel snappier and more responsive in the middle of the park. The new 'creative runs' mechanic, which sees an AI-controlled player on your own team make a run in the direction the right stick is flicked, further contributes to attacking momentum. In tandem these improvements to the gameplay when in possession of the ball make it easier than ever to score, and that's okay. Both sides have these advantages at their disposal, advantages which often contribute to some high scoring games. Realism has been pushed to the side in favour of arcade-like fun and FIFA 21 is better for it.
Of all the new additions, the most apparent are the changes made to Career Mode, which has seen a much-requested and frankly long-overdue overhaul. When managing a team, the 'interactive match sim' provides a real-time map of the ongoing game. You can make gameplay tweaks as it ticks along or jump in to provide a human touch to the proceedings of each match. It's literally a game-changer and something Career Mode has been sorely missing.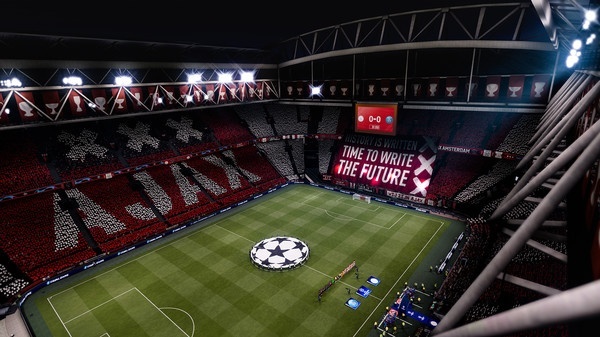 There's also the introduction of 'match sharpness' for each individual squad member which must be balanced alongside fitness and morale to get the most out of them. This is done through weekly training whereby batches of players can be drilled at the same time. For finer development of promising youngsters into global superstars, new 'development plans' allow you to take firmer control of what attributes of theirs are being boosted, or even train them to play in new positions.
While a promising first step in a new direction, these novel Career Mode tools haven't been implemented in the best way, resulting in convoluted menus and UI. There are too many menu options that essentially lead to the same place, belying a desperate need for an interface overhaul across the board. The menus are janky, slow, and outdated, and have been for years.
Volta Football also makes a return but feels more like a stopgap to plug a hole in the available modes. That's not to say it hasn't been improved; it benefits tremendously from the changes made to the core gameplay which make it feel more like FIFA Street than ever before. This can be a delightful distraction when playing with friends. It's difficult to pin down the mode's shortcomings but what it boils down to ultimately is a lack of substance. While collecting clothing items and accessories for your squad and recruiting new players from beaten teams can be addictive, there's not much to sustain long-term interest aside from the Featured Battles which award legendary players for your squad once a week. The Debut, Volta's bonafide 'story' mode, serves as a passable intro to Volta but the characters and story are shallow and nauseating, even more so than The Journey was.
Then, there's FIFA Ultimate Team. All that really needs to be said is that it's still rife with loot boxes and encouragements to buy into the pay-to-win agenda. As such it definitely won't be for everybody, even with the addition of being able to now play co-op with friends and the ability to edit your team's stadium with minor cosmetic embellishments. FUT stands as a testament to the darker tendencies of EA and normally this would put a dampener on the year's virtual football proceedings. Thankfully, there's enough content elsewhere in FIFA 21 to provide an added incentive to stay away from the thinly-veiled casino of Ultimate Team.