Ultra Age feels far too much like how a majority of indie games are these days: some areas excel, and others are so bad it is clear there was no direction or overall director trying to tie it all together. From the beginning when the main character Age crashes down on a planet and starts talking, it seemed like a joke for how stupid his lines and voice was. It resembles perhaps a setup for a flashback when he was younger and dumber, and now he is some crazed berserker. Alas, that is how our hero actually is, a confused character wandering around in a self-induced fog of ignorance.
For a small indie company, their background art including the jungle, water, and caves is on point. The characters themselves, not so much; Age and all the robots slayed along the way look straight out of a Playstation 3 game, and that is being generous. This is yet another example of inconsistency throughout the title.
Gameplay revolves around the typical hack and slash style of dashing around, getting hits in, and fighting endless hordes of enemies. It plays fairly well, no major complaints other than often there are too many enemies and they take too long to kill. Frequently Age can simply run around in circles, getting all the enemies to group up into a huge blob, get a few hits in and then the cycle repeats. It feels more gimmicky than slick combat. One of the biggest gripes though is after only a few hits Age is dead, and the checkpoints are very few and far between. So, while combat is not that hard, during fighting one hundred robots between checkpoints it is inevitable to get hit and possibly die, effectively resetting thirty minutes of mindless fighting.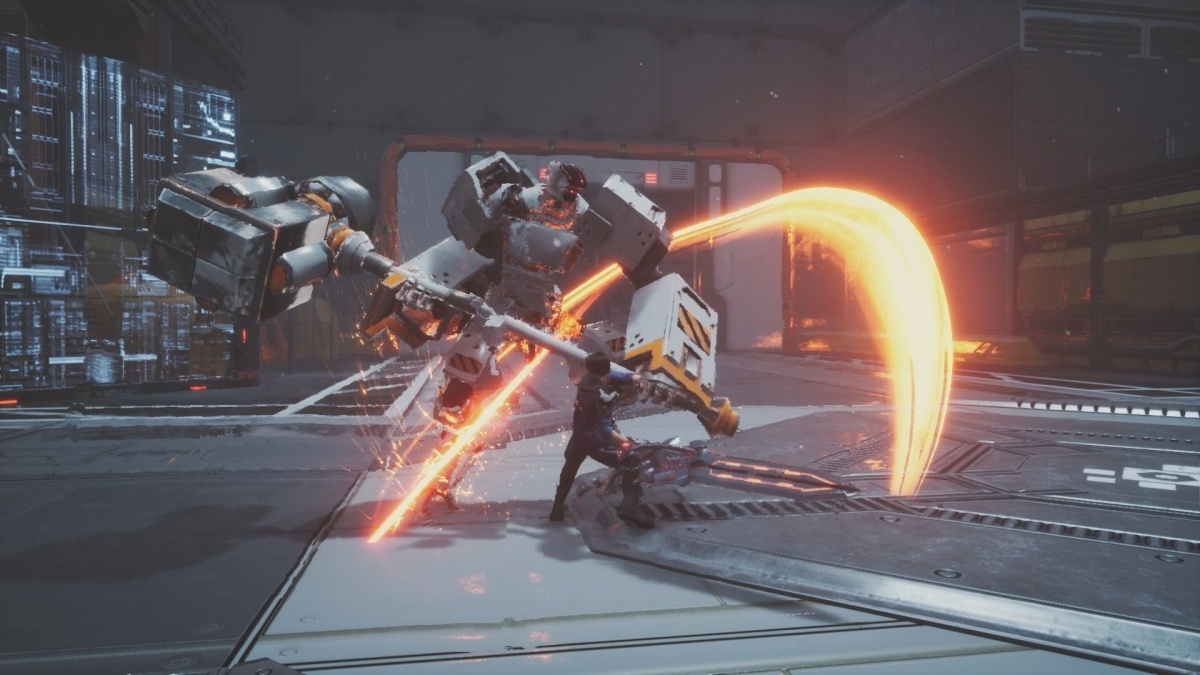 The story has the trappings of some cool Sci-Fi plot but never goes anywhere. Age sounds like a seventeen-year-old boy who has far more brawn than brain, and is horrendously stupid in his grasp on the action. Furthermore, the voice acting is so laughably bad it harkens back to the Playstation 2 era where voice acting was first hitting the scenes, in all of it cringe-worthy glory.
Regarding equipment swords have a fixed life span, after a few hits they break. It is supposed to give a type of final 'break blade' attack, but oftentimes it is just a mere annoyance. Levelling the different stats and skills is interesting, but it does not feel that rewarding because combat, as mentioned earlier, is kind of dry. For sure there are a fair number of moves, but anything remotely long in execution catches a hit and throws the player back to most recent checkpoint.