This had made my day (that and I'm getting a Wii on Friday - end of gloat). Beer Tycoon has just been announced for the PC. Two amusing things (aside from the game itself), one is that it is being made in Germany and two that it has a 3+ PEGI rating...for an alcohol making simulator. Strange...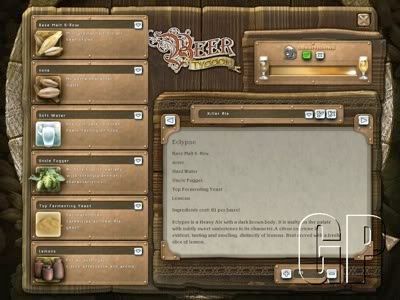 Beer Tycoon
Trade simulation focussing on brewing economics
Berlin, 28.11.06: There's not much that beats a good glass of beer in the evening
Trying to think of a witty signature after 'Hacker-gate'...