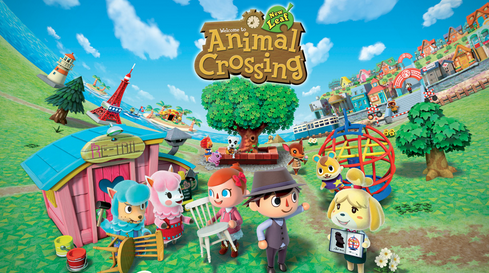 With so many people on Cubed3 playing this game right now, we could really use an official topic to ask questions in, arrange some meet ups or just talk about anything concerning the game.
Adding Your Animal Crossing Code
Be sure to add your Nintendo 3DS code to the Animal Crossing: New Leaf list above!
Just click on "Add this game to your profile" to get started
------
First up, what name/village name did everybody pick and how are you enjoying it so far? I've picked Link and Hyrule as I did the same in Wild World and Let's go to the City back then. Starting up is typically pretty slow since full days need to pass to progress but I'm almost approved as a mayor and can't wait to unlock so much stuff that's still inaccessible. Having a blast so far anyway.
One feature I'd really like to highlight is the the best friends one. The game differentiates between people on your 3DS friend list and best friends, as you can add each other in the game itself (bottom left corner of the touch screen when playing with others) and activate messaging. This way you can conveniently see who's online and send instant messages to either a single person or everybody who is online (even if they're playing alone in their village) on your BFF list. You can also open your gate exclusively for them if you want to. Great little feature that more people need to know about and use.

One cool use for it could be quickly letting friends know your current turnip price (two prices a day, one after Re-Tail opens and another one at noon for the rest of the day) and let them come over to sell their turnips at a profit.

( Edited 30.10.2017 01:32 by Guest )